Jews in Russia celebrate the New Year 5778
/ Главная / Russkiy Mir Foundation / News /

Jews in Russia celebrate the New Year 5778
Jews in Russia celebrate the New Year 5778

20.09.2017
Jewish people from all over the world celebrate 5778 New Year according to Jewish calendar. Rosh Hashanah literally means "the head of the year" in Hebrew, and belongs to the most important celebrations in Jewish calendar.
Rosh Hashanah starts in the first day of new month Tishrei. It is typically celebrated in September although the exact dates move each year, unlike in the Gregorian New Year.
Beginning on Saturday night before Rosh Hashanah, believers read Torah and recite "Slichot" - a special series of prayers that invoke God's mercy. The most important aspect is to make a plan for your life at the end of the previous month Elul.
There is a celebration dinner after the dusk. Before starting the Rosh Hashanah meal, a head of the family recites the Kiddush over a cup of wine or grape juice to sanctify the holiday. All members of a family and guests present each other gifts.
Russian president has congratulated Russian Jewish community with this great celebration. Vladimir Putin wished the happy and sweet New Year, peace and success. He has expressed satisfaction that Jewish community cares about its cultural heritage and passes traditions to younger generation.
Russkiy Mir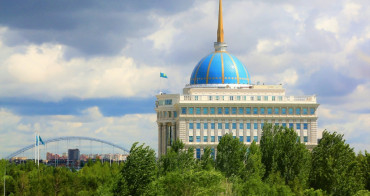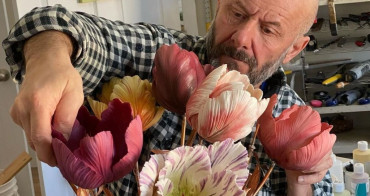 Vladimir Kanevsky moved from St. Petersburg to the U.S. in the 1980s. He's got engaged in creating porcelain flowers instead of architecture, which was an unexpected move even for him. Now designers of international fame collect exquisite bouquets by Vladimir Kanevsky, and the best museums of the world arrange exhibitions of his works.