International Association of Teachers of Russian Language and Literature celebrates 50th anniversary
/ Главная / Russkiy Mir Foundation / News /

International Association of Teachers of Russian Language and Literature celebrates 50th anniversary
International Association of Teachers of Russian Language and Literature celebrates 50th anniversary

15.09.2017
Presidium of International Association of Teachers of Russian Language and Literature widely known under its Russian abbreviation, MAPRYAL, holds enlarged session dedicated to the 50th anniversary of this association in Paris, France. Russkiy Mir Foundation supports the event.
MAPRYAL is a non-governmental professional organization that brings together over 200 members from 70 countries. MAPRYAL headquarters are located at Saint Petersburg. International Association was established in Sorbonne University, Paris in 1967 upon an initiative of group of European scholars from Germany, France and Austria.
President of Russian Academy of Education MAPRYAL and Chairman of the Supervisory Board of the Russkiy Mir Foundation Ludmila Verbitskaya chairs the conference.
Russian President Vladimir Putin, Foreign Ministr Sergey Lavrov, Czech Republic President Milos Zeman have extended their greetings to Russian language and literature teachers.
The event brought together 90 Russian language teachers representing 40 national coalitions, and the opening ceremony was addressed by Executive Director of the Russkiy Mir Foundation Vyacheslav Nikonov.
It is remarkable that half-century ago during an academic conference in Paris experts in Russian Studies have announced the establishment of MAPRYAL. 50 years later linguists from Russia and other European countries get together again in this city to discuss teaching, studying, and functioning of literary and written Russian all over the world.
Russkiy Mir
News by subject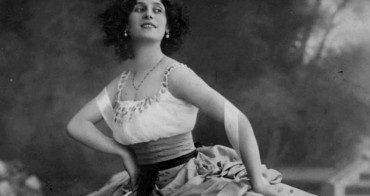 Today Russian ballet is a world-famous brand. It was Anna Pavlova, a famous Russian ballerina, who made it this way more than a hundred years ago. She was the one who suggested Sergei Diaghilev to include ballet performances in Russian Seasons. And soon the whole world was at Pavlova's feet. February 12 marks the 140th anniversary of the birth of this outstanding woman, whose name is remembered and whose talent is still admired all over the world.