Slavic New Year celebrated today
/ Главная / Russkiy Mir Foundation / News /

Slavic New Year celebrated today
Slavic New Year celebrated today

14.09.2017
Slavic New Year is celebrated today, September 14th (or September 1st by the old calendar) in Russia. It used to be the very important celebration that was was accompanied by a broad range of rituals, reports Calend.ru.
Until the beginning of the 18th century September 1 was the date of the beginning of the New Year in accordance with the Church calendar. In 1700 Peter the Great changed the date of the New Year to January 1 like in most European countries.
Plowmen went around fields singing songs and charms hoping that crop comes good next year. When the fall was approaching all the works in fields were terminated and people started doing work at home (tackle repair, spinning, etc). The eve before the New Year people lighted new torch lights and fire in stove, and started the rite.
The first day of September in Russian Orthodox tradition is called Novoletie (New year) or beginning of the New Indict. Russian Orthodox Church celebrates the feast of The Elevation of the Honorable and Life-giving Cross on September, 14th.
Russkiy Mir
News by subject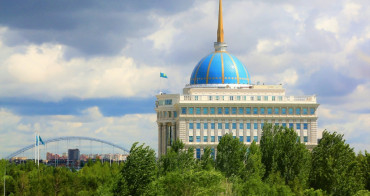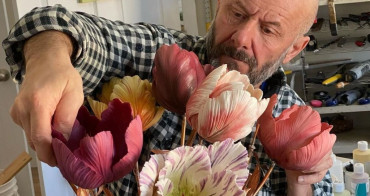 Vladimir Kanevsky moved from St. Petersburg to the U.S. in the 1980s. He's got engaged in creating porcelain flowers instead of architecture, which was an unexpected move even for him. Now designers of international fame collect exquisite bouquets by Vladimir Kanevsky, and the best museums of the world arrange exhibitions of his works.