Modern technologies of teaching Russian as foreign language studied in Varna
/ Главная / Russkiy Mir Foundation / News /

Modern technologies of teaching Russian as foreign language studied in Varna
Modern technologies of teaching Russian as foreign language studied in Varna

23.08.2017
Russian Center of Chernorizets Hrabar Free University of Varna hosts IX International Qualification School of Modern Pedagogical Technologies in Teaching Russian as a Foreign Language on August 21. Qualification training courses for young teachers of Russian are organized by Varna Free University with support of the Russkiy Mir Foundation.
The school has occupied an honorable place in the scientific calendar of Bulgaria since 2009. It has become one of the most popular forums for young Russian language teachers in Europe. School's partners are Consulate General of the Russian Federation in Varna, Bulgarian national network of Russian language and culture teachers and other organizations.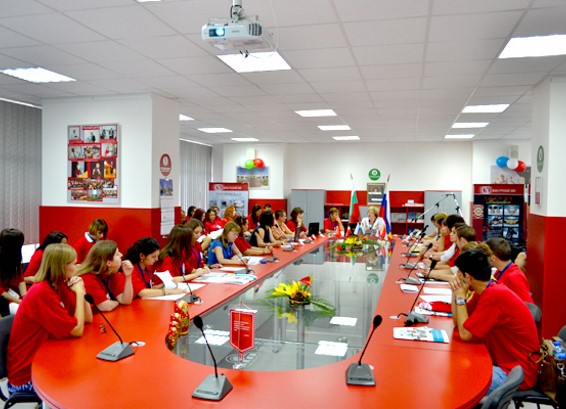 More than 430 Russian language teachers have finished these courses for eight years of their existence. Leading universities of Eastern Europe and ex-Soviet countries send their students to take part in these training courses.
10 universities out of 8 countries attended these courses in 2017. Students from Italy and Georgia came to Varna for the first time.
Traditional school's peculiarity is indispensable combination of theory and practice: lectures of leading scientists about teaching Russian as a foreign language are combined with practical seminars and master classes of scientists and experienced teachers.
This year students will attend lectures on modern technologies of studying Russian as a foreign language (for example, songs and dances in the process of learning) They will get to know the latest tendencies of Russian language development in the Internet – mems, images, network tools for teachers, etc.
Round table Young Russian Language Teachers as an Important Part of Russian World is planned during these courses. The students will listen to the information about Russian language support programmes offered by the Russkiy Mir Foundation, MAPRYAL and other universities and societies.
Russkiy Mir