Youth from 190 countries applied for WYSF 2017
/ Главная / Russkiy Mir Foundation / News /

Youth from 190 countries applied for WYSF 2017
Youth from 190 countries applied for WYSF 2017

19.08.2017
Young people from 190 countries have applied to participate in
2017 World Festival of Youth and Students
, RIA Novosti reports. According to organizers this is a record number during all the history of the festival movement.
The number of applications has exceeded 50 thousand and continues to grow despite that official deadline has expired in June. Applications that continue arriving will stay in reserve. As of now Russian speaking young people have sent more than 62 thousand applications.
The main events will take place in Sochi this fall. Moscow, Vladivostok, Kaliningrad, Sevastopol and many other cities will host 2017 World Festival of Youth and Students as well.
According to organizers, the festival has to serve as a ground for discussions on the most important subjects for the contemporary youth, including global terrorism, green house effect, hunger etc.
Let us remember, before Russkiy Mir has signed the agreement on cooperation with the festival's committee.
Russkiy Mir
News by subject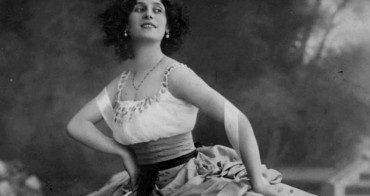 Today Russian ballet is a world-famous brand. It was Anna Pavlova, a famous Russian ballerina, who made it this way more than a hundred years ago. She was the one who suggested Sergei Diaghilev to include ballet performances in Russian Seasons. And soon the whole world was at Pavlova's feet. February 12 marks the 140th anniversary of the birth of this outstanding woman, whose name is remembered and whose talent is still admired all over the world.