International MAKS Aviation show starts near Moscow
/ Главная / Russkiy Mir Foundation / News /

International MAKS Aviation show starts near Moscow
International MAKS Aviation show starts near Moscow

18.07.2017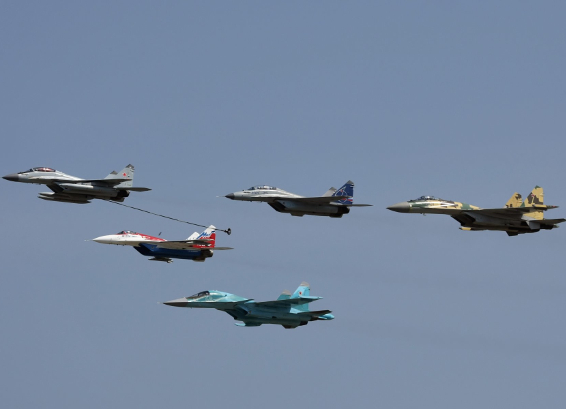 International Aviation and Space Salon MAKS
has started working today at Zhukovsky International Airport located in Moscow outskirts, RIA Novosti reports. More than 700 companies from all over the world present their novelties at the MAKS air show.
International Aviation and Space show is considered to be one of the most important in the world. About 700 American, French, Japanese, Chinese, German, Iranian companies are participating in this forum that will last until July 23. Russian companies are there as well to demonstrate the last developments in the civilian and rotary-wing aircraft industry.
Helicopters of Russia holding company shows Ansan, Ka-32A11BC, Mi-8AMT and Mi-38 aircraft models. United Air-built Corporation has brought models of the regional passenger jet Sukhoi Superjet 100 and new MC-300. The flight simulator MC-21 will be demonstrated as well.
The separate space in the program is devoted to drones. Construction shop BP Technologies has brought to the show experimental model of a modernised unmanned tilt-rotor aircraft RHV-30, which has concluded another stage of flight tests.
One of the biggest manufactures in the world, Airbus, will present A350-900 aircraft at the MAKS air show.
Russkiy Mir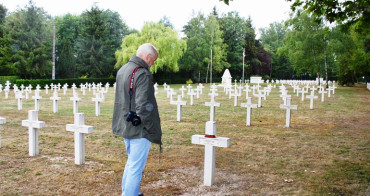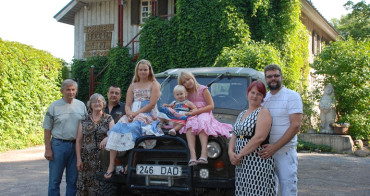 How do you rise to fame and become a popular blogger with 300,000 subscribers when you are a bit over 70? Arno Pavel, an Estonian pensioner, has found his recipe for success. At 72, he drove his UAZ from Tallinn to Vladivostok and back. Impressions from such a trip would have been enough for any person for a lifetime. But Arno did not stop there: over the past three years he has visited Petrozavodsk, Arkhangelsk, Syktyvkar, Orenburg, Astrakhan, Elista, Grozny and even the Kola Peninsula. He also wrote a book about his trips to Russia and plans to write another one.