Association of Medical Universities joins more than 100 educational institutions of Russia and China
/ Главная / Russkiy Mir Foundation / News /

Association of Medical Universities joins more than 100 educational institutions of Russia and China
Association of Medical Universities joins more than 100 educational institutions of Russia and China

27.06.2017
The Association of Universities of the Russian Federation and the People's Republic of China comprises more than one hundred universities of the two countries, IA Xinhua informs.
As it was stated at the Medical Educational Forum held in Harbin, China, the association joint 106 universities of Russia and China over three years of its existence. Thirteen scientific research institutions were founded during this period and more than three thousand students, interns, professors and doctors participated in exchange training programmes.
During his speech at the Forum, Harbin Medical University Rector Yang Baofeng has noted that the construction of Russian-Chinese Medical Research Center and Biomedicine Center is in full play.
China will soon start internship programmes on traditional Chinese medicine for doctors from Russia.
Preliminary arrangements have been reached between the parties about joining Chinese and Russian contemporary medicine with traditional methods of treatment.
Russkiy Mir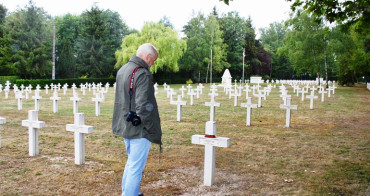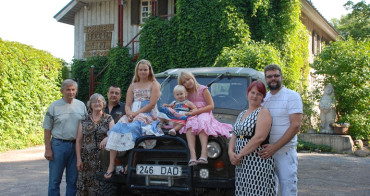 How do you rise to fame and become a popular blogger with 300,000 subscribers when you are a bit over 70? Arno Pavel, an Estonian pensioner, has found his recipe for success. At 72, he drove his UAZ from Tallinn to Vladivostok and back. Impressions from such a trip would have been enough for any person for a lifetime. But Arno did not stop there: over the past three years he has visited Petrozavodsk, Arkhangelsk, Syktyvkar, Orenburg, Astrakhan, Elista, Grozny and even the Kola Peninsula. He also wrote a book about his trips to Russia and plans to write another one.