Russkiy Mir issues the Badge of Honor
/ Главная / Russkiy Mir Foundation / News /

Russkiy Mir issues the Badge of Honor
Russkiy Mir issues the Badge of Honor

26.06.2017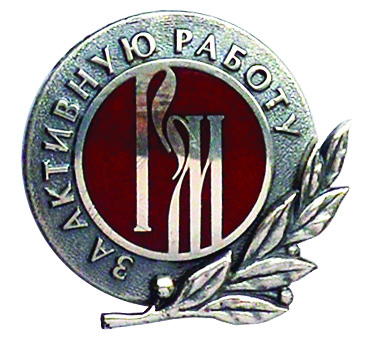 There were two topics on the agenda of the Russkiy Mir Foundation Trustees Board meeting. First issue was devoted to the financial plan changes in the current year, and the second one was about the Badge of Honor establishment. This badge will be given for "The active work promoting Russian language and development of the humanitarian cooperation."


The Badge of Honor of Russkiy Mir Foundation will be given to individuals who have made a significant contribution in Russian language popularization and development of the humanitarian cooperation; to those who participate in Foundation programmes in Russia and abroad.
The Badge of Honor will be granted to Russian citizens and foreigners.
A decision to grant the Badge of Honor to be taken two times a year: by the Russian Language Day on June, 6, and the National Unity Day on November, 4. Information on the awards will be published on the Russkiy Mir Foundation internet portal and in the Russkiy Mir.ru magazine.
Russkiy Mir
News by subject