Russian companies sign major agreements at Le Bourger
/ Главная / Russkiy Mir Foundation / News /

Russian companies sign major agreements at Le Bourger
Russian companies sign major agreements at Le Bourger

23.06.2017
Business agenda of the International aerospace exhibition Le Bourger is over in France. Thirty-four various companies represented Russia at the exhibition, as per TASS.
Despite the sanctions' prolongation against Russia and many Russian producing companies, our country was still widely represented at Le Bourger air show by such companies as Rosoboronexport, RSK MiG, The Helicopters of Russia and many others.
Following the results of negotiations held for several days Russian companies managed to conclude a range of beneficial deals and talk to western partners, who unofficially acknowledged being very tired of sanctions.
It was announced that The Helicopters of Russia won the tender for supplying helicopters to the Egyptian military divisions. The parties are currently agreeing technical details and financial terms of the contract for Ka-52K helicopters' supply.
A party of Russian Su-30SM Fighter Jets is to be delivered to the Republic of Belarus as was advised at the exhibition. The contract is signed for three years.
Sukhoi Superjet company has announced a prolongation of collaboration with their main foreign customer - Mexican Airline InterJet for supply of passenger planes SSJ-100.
Overall, taking into account a high level of competition in the field of air and rocket industries, it should be remarked that Le Bourger turned out to be a success for Russia. The signed contracts proved high demand of Russian military goods at the international market.
Russkiy Mir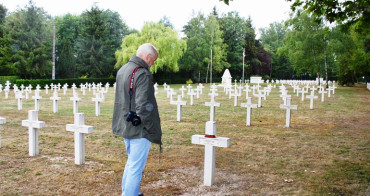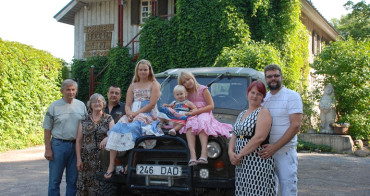 How do you rise to fame and become a popular blogger with 300,000 subscribers when you are a bit over 70? Arno Pavel, an Estonian pensioner, has found his recipe for success. At 72, he drove his UAZ from Tallinn to Vladivostok and back. Impressions from such a trip would have been enough for any person for a lifetime. But Arno did not stop there: over the past three years he has visited Petrozavodsk, Arkhangelsk, Syktyvkar, Orenburg, Astrakhan, Elista, Grozny and even the Kola Peninsula. He also wrote a book about his trips to Russia and plans to write another one.