Russkiy Mir Foundation celebrates the anniversary
/ Главная / Russkiy Mir Foundation / News /

Russkiy Mir Foundation celebrates the anniversary
Russkiy Mir Foundation celebrates the anniversary

19.06.2017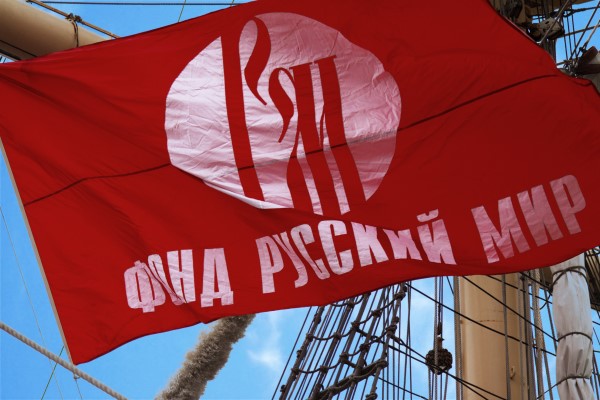 Russkiy Mir Foundation celebrates the 10th anniversary. Our organization has come a long way since it was established by presidential decree in June 21, 2007. We have done lots of things to promote Russian language and Russian culture abroad. We have implemented many great projects, created a Russian Centers' and offices' network. We have established mutually advantageous relations with partners worldwide.
The first anniversary Russkiy Mir celebrates with an International conference Russian World: The Present and the Past. It will take place on June 21st at the State Kremlin Palace. Participants from 80 countries will discuss identity issues, Russian World consolidation, Russian language and culture.
There are many congratulations coming from our friends and partners. They have expressed gratitude for our work.
"We wish you professional success and inexhaustible energy in their noble and important task, peace, happiness and prosperity," wish our colleagues from House of Russian émigré community named after Alexander Solzhenitsyn.
"We wish you to be a locomotive of the Russian world on the globe, and accomplish the mission," wishes rector of MGIMO University, Member of the Russian Academy of Sciences Anatoly Torkunov.
"In our complicated global world today the Russkiy Mir Foundation has to support humanitarian dialog between countries, intercultural interaction with Russia. This anniversary proves successful outcome of the Foundation's people work, the common goals and commitment of those who promotes Russian word and Russian idea into the world," writes us rector of Granada University Pilar Aranda.
"Your Foundation provides great support to Russian compatriots abroad. Thanks to the Russkiy Mir Foundation we could manage to expand and strengthen areas of our activities," our partners from Mir (Peace) association in Munich advise.
"Thanks to your support we are becoming more powerful; we and ready to continue working," our colleague write from Golden Ring Centre in Winnipeg, Canada.
Russkiy Mir
News by subject