People from 80 countries read poems by Alexander Pushkin
/ Главная / Russkiy Mir Foundation / News /

People from 80 countries read poems by Alexander Pushkin
People from 80 countries read poems by Alexander Pushkin

25.05.2017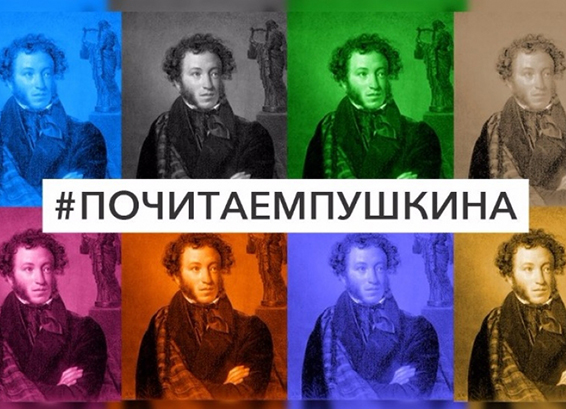 Citizens of more than 80 countries of the world took part in Read Pushkin project, according to TASS. The project was organized by Rossotrudnichestvo. As was advised by the organizers, the campaign is dedicated to Russian Language Day celebrated on June 6 and coincides with birth anniversary of the legendary Russian poet Alexander Pushkin.
The main task of the project is popularization of the Russian language abroad and promotion of Russian culture among younger generations.
The name for the project was very carefully chosen. It contains double sense. Rossotrudnichestvo representatives have noted that, from the one hand, "Read Pushkin" means to get to know Pushkin; from the other hand, "Read Pushkin" implies a kind of invitation to read his works.
Russians and foreigners publish online videos of them reading texts by the great poet in different languages including Russian.
It is worth reminding that Russkiy Mir Foundation together with State Pushkin Reserve Museum Boldino is organizing another contest to mark the poet's anniversary under the title International Pushkin. Everybody under 35 years of age is welcome to participate in the contest. Applicants should send their verses, essays, short stories, articles, reviews and researches about Pushkin's works as well as translations of his masterpieces into foreign languages. Winners will be defined in several nominations such as Poetry, Prose, Literary critics and Publicist writing as well as Literary translation.
All applications will be evaluated by the expert board, after that, shortlisted works will be judged by the jury. Final round of the contest will take place as a part of Boldinskaya Osen' (Autumn in Boldino) Annual Pushkin Festival at the beginning of September.
Russkiy Mir
News by subject