Orthodox Jews made a pray for the Victory Day
/ Главная / Russkiy Mir Foundation / News /

Orthodox Jews made a pray for the Victory Day
Orthodox Jews made a pray for the Victory Day

22.05.2017
Orthodox Jews made a pray for the Victory Day according to the Jewish Calendar, TASS reports.
Russia's Chief Rabbi Adolf Shaevich has specified that the Great Victory Day was officially introduced into Jewish calendar two years ago. He's added that many Jews celebrate this day following the general calendar, on May 9th.
Adolf Shaevich has also marked that Jewish people should not forget those who contributed the most to the fall of fascism . "We will always pay tribute to the Red Army and Russian people that made the biggest sacrifiсe in this war," said Shaevich.
Chief Rabbi of Moscow Pinchas Goldschmidt has stated that on this day Jews have to thank the Lord for the redemption and the defeat of evil. In the evening people have to celebrate at the festive table. He's also said that on this day of 26th Iyar (the second month on the Jewish calendar counting from Nissan) memorial events take place at the Wailing Wall in Jerusalem, Moscow and some European Synagogues.
As we informed earlier, the new article on May 9th celebration was proposed to the Knesset. In the case of aссeptance this date would be included in the list of public holidays.
Russkiy Mir
News by subject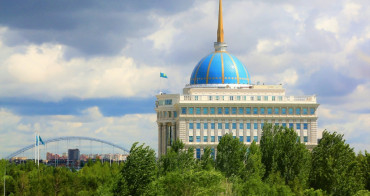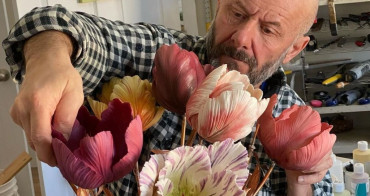 Vladimir Kanevsky moved from St. Petersburg to the U.S. in the 1980s. He's got engaged in creating porcelain flowers instead of architecture, which was an unexpected move even for him. Now designers of international fame collect exquisite bouquets by Vladimir Kanevsky, and the best museums of the world arrange exhibitions of his works.