American journalists mistook St. Basil's Cathedral domes for Mosque minarets
/ Главная / Russkiy Mir Foundation / News /

American journalists mistook St. Basil's Cathedral domes for Mosque minarets
American journalists mistook St. Basil's Cathedral domes for Mosque minarets

19.05.2017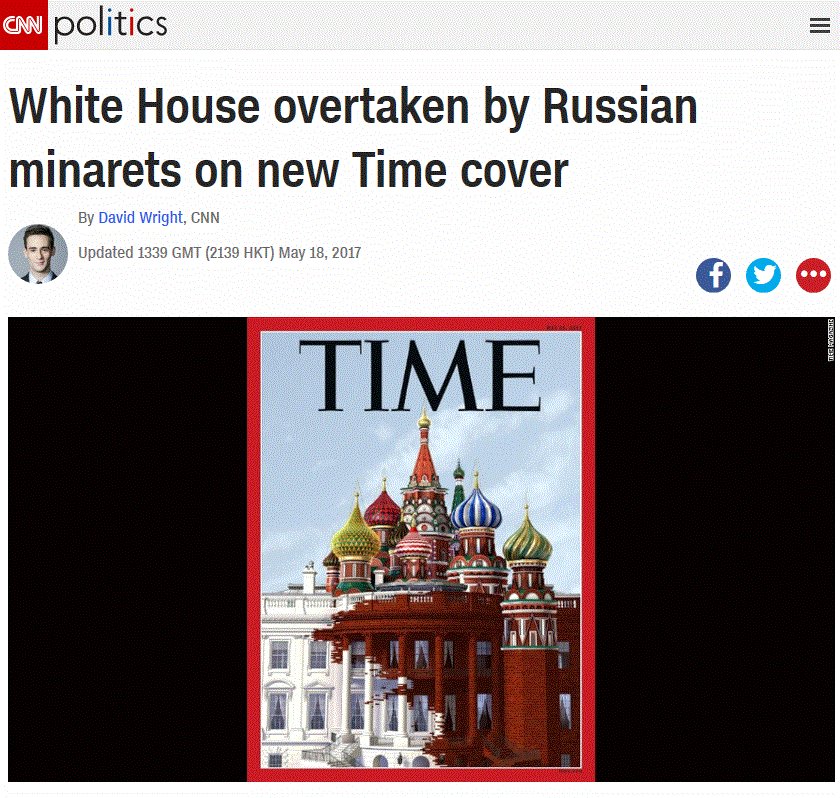 American journalists demonstrated depths of their knowledge about Russia one more time. This time it was CNN channel. Its reporters mistook the domes of St. Basil's Cathedral, which is one of the brightest sights of the Russian capital, for the Muslim minarets, RIA Novosti informs.
The New York Times placed an image of the Cathedral on the front cover page of its next edition. The US White House is turning into Moscow Cathedral in the picture. It is an illustration to the article about how "Russian social networks are fighting USA".
The mistake of CNN channel's publication was detected by Deputy Director for Blumberg Agency in Moscow, Scott Rose. The TV channel corrected its article. The renewed version describes "domes of the Cathedral as onions".
This is not the only mistake. Representative of another American TV channel called NBC News misunderstood St. Basil's Cathedral with the Kremlin.
Foreign mass media sources continue stating that Russian authorities interfered with the course of US presidential elections. Moscow calls such statements "unfounded".
Russkiy Mir