About 8 million Russians took part in Immortal Regiment action
/ Главная / Russkiy Mir Foundation / News /

About 8 million Russians took part in Immortal Regiment action
About 8 million Russians took part in Immortal Regiment action

10.05.2017
World War 2 Victory Day festives and Immortal Regiment processions went all around Russia, TASS reports.
Immortal Regiment event is conducted for the sixth time. Starting from 2015 the action was growing and spreading all over the world quickly becoming one of the most important international events connected with Russian history.
On the May 9th mass rallies started on the Far East gathering about 300 thousand people, which is twice more compared to the previous year.
50,000 inhabitants participated in Omsk procession, after which traditional mass festive started.
In the other principal Siberian city Ekaterinburg combat aviation and military parade took place. After that the crowd that gathered for the procession let out white doves to the sky as a symbol of peace.
Then Central Russia cities took up the baton. Despite the bad weather hundred thousand people took part in the Victory celebrations. In Vladimir young boy scouts brought around 200-meter copies of the Victory Banner and 24 photographs of city inhabitants awarded with the title of the Heroes of the Soviet Union.
Militaries from Presidential cavalry regiment participated in Tula celebrations. Around 15 thousand participants gathered in Orel.
In Moscow and Saint Petersburg more than 1,5 millions inhabitants took part in Immortal Regiment procession. Just in Moscow this year 850 thousands took part in the parade which is 150 thousand more than previous year.
As per Ministry of Justice, around 8 million people took part in Immortal Regiment procession. 97% Russians estimate this action positively.
Russkiy Mir
News by subject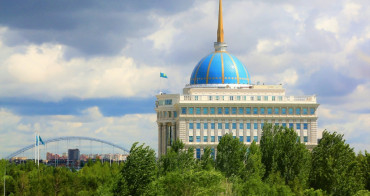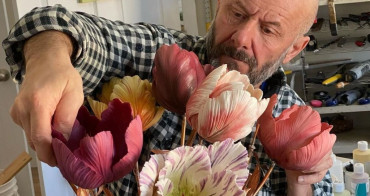 Vladimir Kanevsky moved from St. Petersburg to the U.S. in the 1980s. He's got engaged in creating porcelain flowers instead of architecture, which was an unexpected move even for him. Now designers of international fame collect exquisite bouquets by Vladimir Kanevsky, and the best museums of the world arrange exhibitions of his works.