Chinese slavist received the Russian award
/ Главная / Russkiy Mir Foundation / News /

Chinese slavist received the Russian award
Chinese slavist received the Russian award

04.05.2017
Russian Foreign Ministry awarded one of the best Russian literature specialists in China, professor Chzen Tiu. The head of Beijing Foreign Studies University received breastplate For the Interaction. 

According to the Russian Ambassador in Beijing Alexei Evsikov, the researcher had performed great services acquainting Chinese readers with the great classical Russian literature. The diplomat has stressed that our country highly appreciates this work.

On receiving the award, professor thanked for recognition. He said that it's a real pleasure to communicate in Russian and to talk to Russians, as well. He has expressed the hope that he deserves to be honoured, and that he wishes to continue working on the same subject.

Chen Tiu combines teaching with research job. He wrote monographies, study guides, translation of the classical Russian literature. He has participated in Russkiy Mir Assembly organized by Russkiy Mir Foundation.

Russkiy Mir


News by subject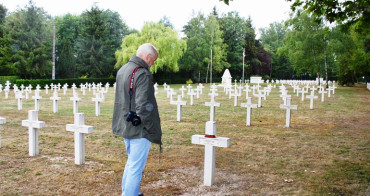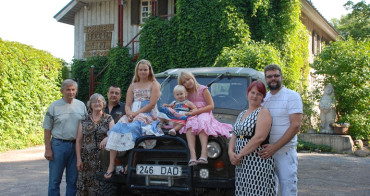 How do you rise to fame and become a popular blogger with 300,000 subscribers when you are a bit over 70? Arno Pavel, an Estonian pensioner, has found his recipe for success. At 72, he drove his UAZ from Tallinn to Vladivostok and back. Impressions from such a trip would have been enough for any person for a lifetime. But Arno did not stop there: over the past three years he has visited Petrozavodsk, Arkhangelsk, Syktyvkar, Orenburg, Astrakhan, Elista, Grozny and even the Kola Peninsula. He also wrote a book about his trips to Russia and plans to write another one.