Majority of Russians believe that Russia should be first to build a Moon Space Station
/ Главная / Russkiy Mir Foundation / News /

Majority of Russians believe that Russia should be first to build a Moon Space Station
Majority of Russians believe that Russia should be first to build a Moon Space Station

11.04.2017
Russia should be the first to build a base at the Moon and take every possible measure to send first cosmonauts to Mars, the fifty percent of our country's population believe. The results of research conducted by All-Russia Public Opinion Studies Center showed.
At this, almost eighty percent of the respondents agreed that Russia should collaborate with all space powerful nations. Less than twenty percent of people think that Russia should conquer the solar system on its own.
Besides, more than a half of Russians do not suppose that the expenditures on space programmes should be altered. Fifteen percent of people propose to cut the expenses and twenty percent of population would increase the financing.
In the view of experts, Russian population sees many pragmatic aspects in space development, not just some romantic appeal of space flights. Russians would love to occupy leading positions in all major projects, but, at this, they prefer to share the expenses. They would like to get some practical results out of the space science and not just the feeling of satisfaction with our scientific and industrial achievements.
Russkiy Mir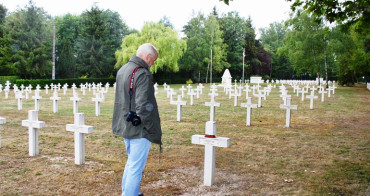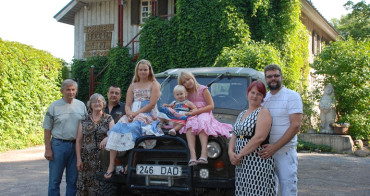 How do you rise to fame and become a popular blogger with 300,000 subscribers when you are a bit over 70? Arno Pavel, an Estonian pensioner, has found his recipe for success. At 72, he drove his UAZ from Tallinn to Vladivostok and back. Impressions from such a trip would have been enough for any person for a lifetime. But Arno did not stop there: over the past three years he has visited Petrozavodsk, Arkhangelsk, Syktyvkar, Orenburg, Astrakhan, Elista, Grozny and even the Kola Peninsula. He also wrote a book about his trips to Russia and plans to write another one.