Vyacheslav Nikonov was awarded Best Books and Publishers prize
/ Главная / Russkiy Mir Foundation / News /

Vyacheslav Nikonov was awarded Best Books and Publishers prize
Vyacheslav Nikonov was awarded Best Books and Publishers prize

16.03.2017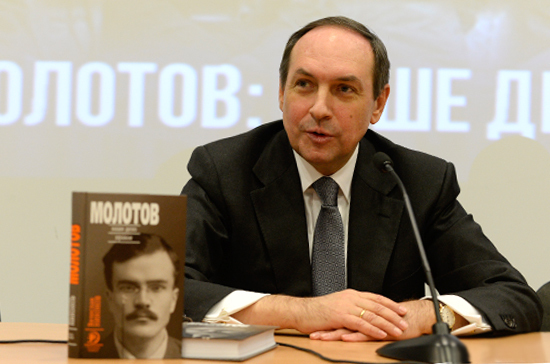 Chairman of the Management Board of the Russkiy Mir Foundation and Chairman of the State Duma Education Committee Vyacheslav Nikonov received Best Book and Publishing Agencies award for two fundamental literary works, press-office of the Education and Science Committee at the State Duma reports.
Two-volume monography Molotov. Our Action is Right issued by Molodaya Gvardia Publishing House won in Biography nomination. The historian devoted an extensive research to life and fate of the famous politician and Soviet leader Vyacheslav Molotov. In his work Nikonov relied on unique archive materials including personal Molotov's family documents. This research was particularly special since Vyacheslav Nikonov is Molotov's grandson.
Another book of well-known political scientist and historian is a four-volume academic issue that traces down the history of the Russian state from the origination of the ancient Russian state until our days. It is called Understanding Russia. First presentation of this work took place at Lobachevsky State University of Nizhni Novgorod in 2016.
Vyacheslav Nikonov becomes the laureate of this prestigious award for the second time. First time he received the recognition of the Best Book Awards on2014 for the book Russian Matrix book.
Best Book and Publishing Agencies award was founded in 2000. The prestigious recognition prize is given to the best publishers, creative workers, culture ambassadors.
Russkiy Mir 
News by subject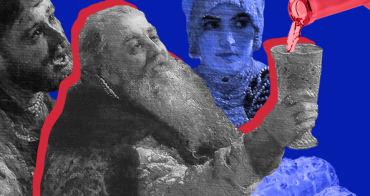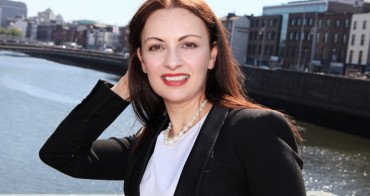 Our compatriot community includes a lot of dynamic female members that have managed to realize their potential in another countries and provide assistance to those who have faced difficulties. Elizaveta Donnery, a solicitor from Ireland, Natalia Zhukova, a family psychologist from Finland, and Anastasia Tikhonova, a member of the Russian Women Association in Malaysia and a volunteer helping women who face domestic violence, tell us about their activities.