140 years of the first Anna Karenina publication will be celebrated with the Quest in Saint Petersburg
/ Главная / Russkiy Mir Foundation / News /

140 years of the first Anna Karenina publication will be celebrated with the Quest in Saint Petersburg
140 years of the first Anna Karenina publication will be celebrated with the Quest in Saint Petersburg

01.03.2017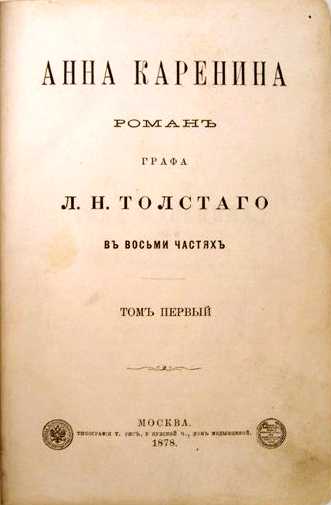 Exactly 140 years ago first few novel chapters were published in Sovremennik (The Contemporary) magazine, TASS informs.
Baltic House Theater starts to celebrate anniversary of the world-wide known Lev Tolstoy's novel Anna Karenina. The book quest will happen in the city to celebrate this very special date. Selected by online applications Quest participants will gather at the Pushkin House (Institute of Russian Literature).
In the Tolstoy Museum hall actress Natalya Parashkina will greet the players and pass them the first note with hints from the main heroine of the novel. Anna Karenina in person will meet with the smartest participants at the Final quest point, the Baltic House Theater.
Apparently, the objects and places described in the novel are not directly connected with the very particular sites. Lev Tolstoy wasn't eager to create direct connection between his plot and the map, unlike Dostoevsky. But it's possible to guess where this or that house is located, or where some of the events were taking place, according to organizers.
Tickets for Anna Karenina stage performance will be presented to all the players. The winners will get an additional chance to visit one more of the Baltic House Theater performances.
Russkiy Mir
News by subject