Russkiy Mir Foundation to help holding 19th World Youth and Student Festival
/ Главная / Russkiy Mir Foundation / News /

Russkiy Mir Foundation to help holding 19th World Youth and Student Festival
Russkiy Mir Foundation to help holding 19th World Youth and Student Festival

27.12.2016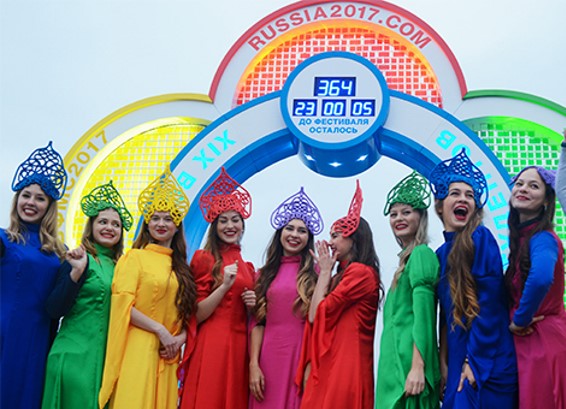 The Russkiy Mir Foundation has signed an agreement with the National steering committee of the 19th World Youth and Student Festival that is to be held in Sochi in autumn 2017.
They agreed on the coordination of work in the sphere of popularization and promotion of the Russian language and Russia's culture, exchange of information and arrangement of co-events.
The cooperation between the two organizations is focused on the strengthening of global stature of the Russian Federation, creating of a positive image of contemporary Russia, increasing foreigners' interest to Russia's culture and the Russian language, finding and supporting gifted young people, joining creative initiatives of Russian citizens and holding the 19th World Youth and Student Festival at a high level.
News by subject