Delegation of Russkiy Mir Foundation Meets With Compatriots In Nicaragua
/ Главная / Russkiy Mir Foundation / News /

Delegation of Russkiy Mir Foundation Meets With Compatriots In Nicaragua
Delegation of Russkiy Mir Foundation Meets With Compatriots In Nicaragua

15.11.2016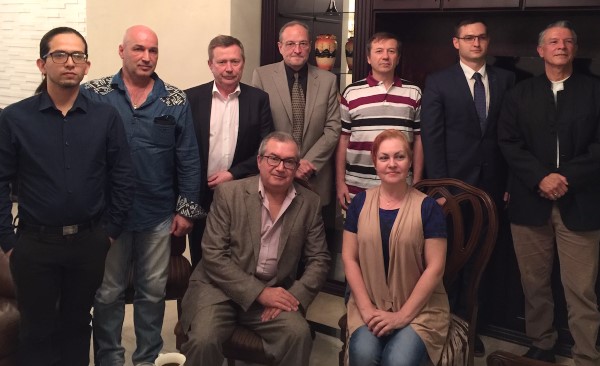 A meeting of Russian compatriots, alumni of Russian and Soviet universities with the delegation of the Russkiy Mir Foundation and representatives of Rossotrudnichestvo took place in Nicaragua. Vladimir Kochin, Foundations' Executive Director, and Nikolay Mikhailov, Coordinator of American Programms, spoke on behalf of the Russkiy Mir Foundation. 
The meeting at the Russian Embassy in Managua was dedicated to peculiarities of life in Central America for our compatriots and topical issues for the Russian-speaking community of Nicaragua and Costa Rica. Opening of a Russian center in San Jose, Costa Rica, by the Russkiy Mir Foundation was among the topics as well.
The delegation of the Russkiy Mir Foundation 
has visited
 several countries of Central America, such as El Salvador, Nicaragua, Costa Rica, and Cuba. During the visit, it was decided to open a Russian center at the National Autonomous University of Nicaragua.
News by subject