Statement of the Russkiy Mir Foundation related to the anti-Russian resolution of the European Parliament
/ Главная / Russkiy Mir Foundation / News /

Statement of the Russkiy Mir Foundation related to the anti-Russian resolution of the European Parliament
Statement of the Russkiy Mir Foundation related to the anti-Russian resolution of the European Parliament

24.11.2016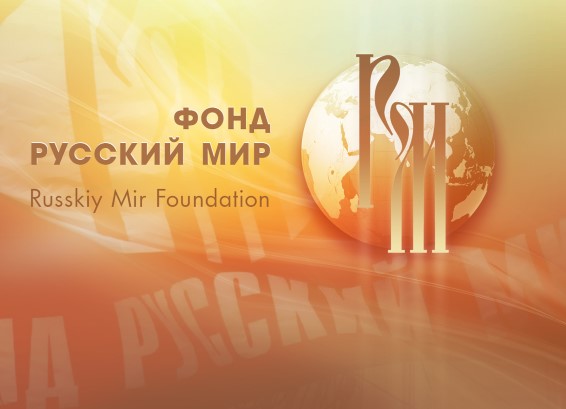 The Russkiy Mir Foundation
The Russkiy Mir Foundation is totally perplexed about the resolution of 23 November 2016 on EU strategic communication to counteract propaganda against it by third parties 
The document cites activities of the Russkiy Mir Foundation as one of the threats to the European safety – its authors believe the Foundation is to "target democratic values" and to "divide Europe". All of these accusations are recognized as absurd, as the Foundation's activity has never aimed at such things; all attempts to equate the Russkiy Mir Foundation with ISIS (terrorist organization banned in Russia – Ed.) are ridiculous. 
The Foundation was established in 2007 as a non-profit organization with goals to promote Russian language and culture worldwide. Activities of the Foundation are regulated according to the Russian and international legislation and aimed at developing intercultural communication, relations of friendship and good neighborliness, building up equitable dialogue with regard to national, cultural, and historical features of different countries and nations. 
List of partners of the organization includes leading foreign universities, national libraries, professional language associations, Russian schools, museums, public and charity organizations. 
The Russkiy Mir Foundation has its affiliates in more than hundred countries worldwide, and nowhere, except for the European Parliament, have we ever faced challenges to our projects, such as opening of Russian centers, organization of the Russian language courses, holding of international festivals, forums, competitions and children festivities, publication of text books, study guides and literature, promotion of knowledge about Russia's history and culture. 
The Resolution of the European Parliament has no legal implications; however, it may start closing up of cultural cooperation and facilitate our return to the dark times of McCarthyism and witch hunt. 
We would like to remind the European politicians that in Russia we have many foreign humanitarian foundations with the same goals as the Russkiy Mir Foundation related to the promotion of German, Italian, Spanish, and English languages; and no one causes obstacles to their work. 
We hope that this Resolution will carry no unfair consequences for the Russkiy Mir Foundation and other Russian organizations, and therefore, will not become a starting point for closing European foundations in Russia.
The Russkiy Mir Foundation would like to underline its commitment to the outspokenness, freedom, justice, cooperation, equal rights, cultural diversity, and to assure that it will continue to work actively in the name of the Great Russian culture and for the sake of global peace.
Vyacheslav Nikonov, Chairman of the Management Board
News by subject