Representatives of Russkiy Mir Foundation take part in International Day held in Vladivostok
/ Главная / Russkiy Mir Foundation / News /

Representatives of Russkiy Mir Foundation take part in International Day held in Vladivostok
Representatives of Russkiy Mir Foundation take part in International Day held in Vladivostok

14.10.2016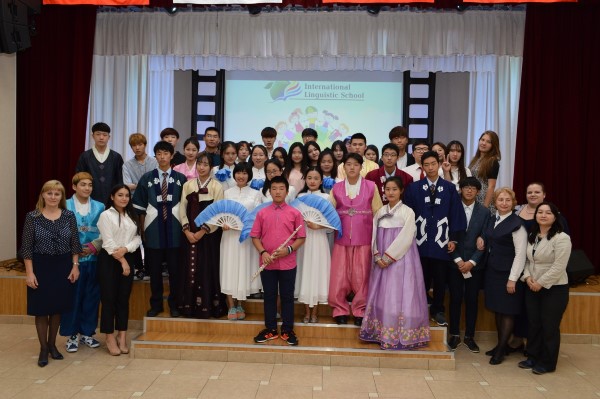 The International Linguistic School has hosted the International Day (ID) event. On this day, the school students get exposure to traditions and culture of different countries,
reports
the school website. Representatives of the Consulates of India, Japan, Republic of Korea, Socialist Republic of Vietnam, the U.S. and Canada, the Korean Educational Center, Confucius Institute, the representational office of the Alliance Française and the Russkiy Mir Foundation took part in the ID opening ceremony.
Chinese and Korean students do their practical training at the school and Japanese school students come there according to the exchange program. Representatives of the countries taking part in the event told about their national traditions arranging Russian and Japanese tea-parties and performing a Chinese shadow show among others.
National games became part of the program. School students played such games as a Russian game
The Rod
, a Chinese game
Catch the Dragon's Tail
, an Indian game
Frog and Heron
, a French game
Thread Needle
, an American game
Fruit Basket
and Korean and Japanese traditional games.
The International Day ended with a concert. The audience appreciated the children's performance. After the concert everybody had a tea-party and shared their impressions about the event.
News by subject