Monument to Russian Expeditionary force unveiled in Brest, France
/ Главная / Russkiy Mir Foundation / News /

Monument to Russian Expeditionary force unveiled in Brest, France
Monument to Russian Expeditionary force unveiled in Brest, France

15.07.2016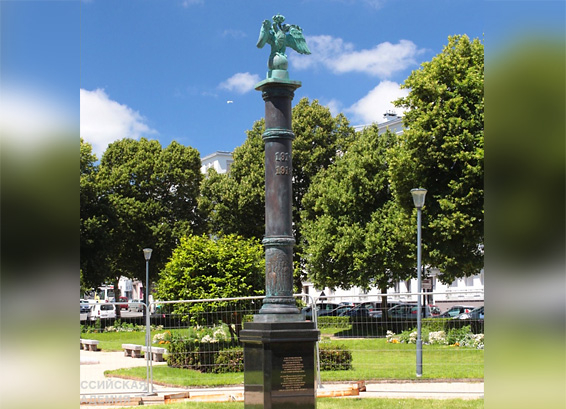 They have paid tribute to the memory of soldiers and officers of the Russian Expeditionary force who defended France from enemies during the WW I in Brest (France), located at the Atlantic Ocean seaside, reports
TASS
. The opening ceremony of the monument to Russian soldiers took place in Brest today. It was dated to the 100th anniversary of the arrival of Russian troops in the city.
The Mayor of Brest underlined that the city residents have always remembered the deed of those heroes. He thanked Russia for its help given to France during the WW I. There were 50,000 people in the Russian Expeditionary force and thanks to their help France managed to withstand the German divisions' onslaught. The Expeditionary force was dismissed after the February Revolution but 1,000 volunteers continued their military service in the indigenous troop getting the name "The Legion of Honor".
The Ambassador of the RF to France Alexander Orlov reminded those present at the ceremony that our peoples struggled against a terrible enemy both during the WW I and WW II and today they cooperate in order to combat terrorism.
The monument unveiled in Brest is the fourth monument to the Russian Expeditionary force soldiers. The other three ones are in
Paris
, in Courcy and in
Cannes
. Last year, the deed of Russian soldiers was perpetuated in Marseille. A memorial plaque
was installed
there.
As
it was reported by
the clearing house of the Russkiy Mir Foundation, the monument opening ceremony was part of the Days of Russia program at the 2016 Brest International Maritime Festival. Our country became one of the special guests there and it was represented by three sailing ships which are The Krusenstern, The Shtandart and the Sedov.
News by subject