Linuists Discuss How to Motivate Youth to Learn Russian
/ Главная / Russkiy Mir Foundation / News /

Linuists Discuss How to Motivate Youth to Learn Russian
Linuists Discuss How to Motivate Youth to Learn Russian

17.05.2016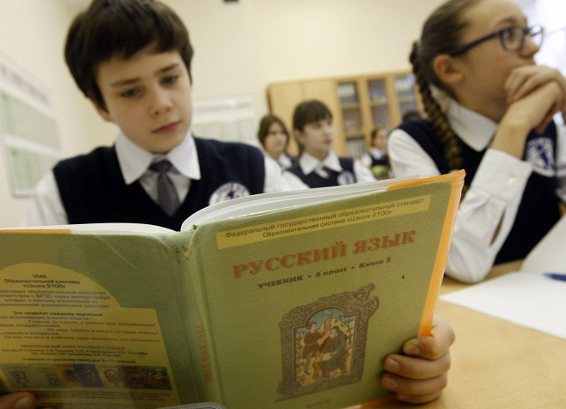 On May 17, Moscow hosts the All-Russian scientific conference "Development of motivation to study Russian (experience of advanced pedagogical practices)". The conference is organized by the Russian Society of Teachers of the Russian Language and Literature of the Russian Academy of Education (RAE) with the support of the Russkiy Mir Foundation.
The main goal is to discuss ways to motivate youth in Russia to master their mother language. Among the participants of the scientific forum are leading Russian linguists, school teachers of Russian language and literature, representatives of teachers' associations for Russian language and literature, and university staff.
According to Liudmila Verbitskaya, RAE's President and Chairperson of the Russkiy Mir Foundation's board of trustees, preserving Russian language and motivation to study it are the issues of safety of our society. Sergey Bogdanov, pro-rector of St. Petersburg University, believes today such conferences become very important. He compared the current state of the Russian language with what was true for Russia in the late 18th century, when the government began to pay more attention to the development of the national language, including through the administrative measures. Bogdanov said that the first congress of the Russian literature Society will open on May 25, and then the III Teaching Forum unting the representatives from more than 30 countries will be organized in November with the support of the Russkiy Mir Foundation.
News by subject