Russkiy Mir Representative Talks Russia's Turn Towards Asia
/ Главная / Russkiy Mir Foundation / News /

Russkiy Mir Representative Talks Russia's Turn Towards Asia
Russkiy Mir Representative Talks Russia's Turn Towards Asia

23.05.2016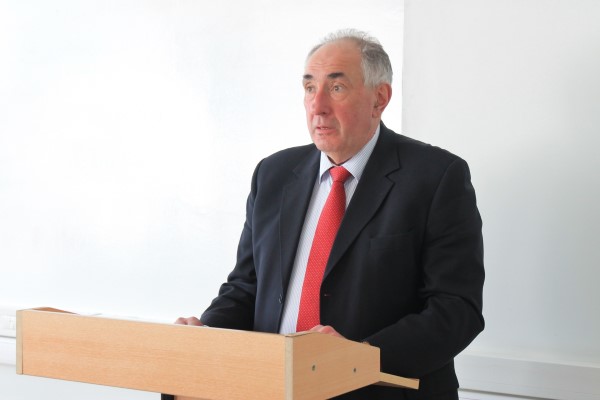 On May 19, Georgiy Toloraya, Head of the regional programs of the Russkiy Mir Foundation, delivered a speech "Russia's Turn Towards Asia: several humanitarian aspects" at Far East Federal University. The event gathered students and staff of the Far Eastern Federal University, representatives of the diplomatic mission in Vladivostok and the authorities. It was supported by the Far Eastern affiliate of the Russkiy Mir Foundation. 
The hall was too small to fit everyone willing to attend in - the most curious of them stood as close to the open door as possible and made notes. In his opening remarks, Toloraya noted that today the Russian Federation faces a difficult situation, makin promotion of the so called "soft power" represented by the Russian language and Russian culture is very important. The lecture was organized in the form of a dialogue – everyone was free to ask questions and receive expert's answers.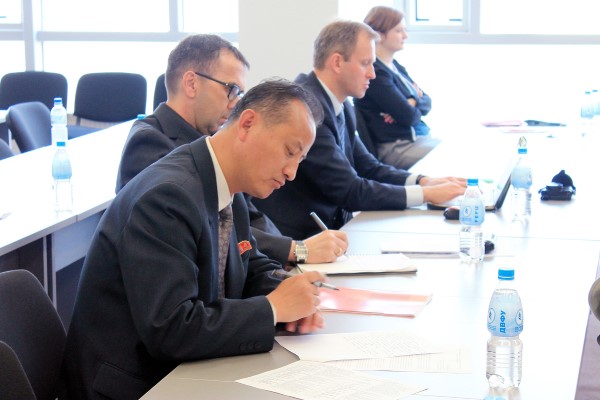 Various issues have been discussed: from the role of NGOs in the implementation of government responsibilities to sport in Russian as a vehicle of international understanding. Students were worried about the place of the Far Eastern experts in promoting the Russian language, where the teachers were about promoting cultural influence of Russia abroad.
"This lecture is indeed useful both in terms of regional and political studies. For me it was very important to hear the opinion of the leading Orientalist, to learn about advantages and disadvantages of the "soft power" in Russiatoday, to understand how to develop Russia's relations with Asia-Pacific countries. The knowledge gained will be applied in our work," – said Alexey Kushnir, head of Department for international relations and tourism of the Vladivostok's administration.
"I have been working together with Georgiy Toloraya for the past 25 years. I believe he is a great expert in the field of politics of the Asia-Pacific countries and an expert of the issues of the Korean Peninsula," – said Lee Sok Bae, Consul General of the Republic of Korea in Vladivostok. "His lecture helped me to improve my understanding of Russia's policy when it comes to the "soft power", the main force for the development of relations between Russia and neighboring countries.
Georgiy Toloraya was invited to Vladivostok to participate in the international conference "Russia and Korea in a changing world order", where he made a speech at the plenary session and chaired the section "Modern problems of the Korean Peninsula: politics and economics".
News by subject