Russia to Publish 12-Volume Edition of the Major Far East Authors
/ Главная / Russkiy Mir Foundation / News /

Russia to Publish 12-Volume Edition of the Major Far East Authors
Russia to Publish 12-Volume Edition of the Major Far East Authors

05.04.2016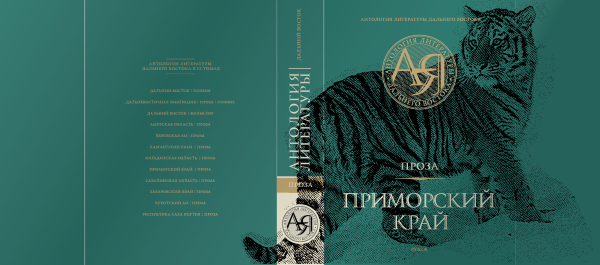 The Pacific public house "Rubezh" together with Asian-Pacific Association of Russian Language and Literature Teachers, the Far East affiliate of the Russkiy Mir Foundation and Federal Agency on Press and Mass Communications of the Russian Federation, with the creative support of regional writers' unions, universities and libraries, has started a local 12-Volume anthology of the Far East literature.   
The first volume of the anthology with the novels and stories by the Primorye authors will be issued in spring 2016. Vladimir Arsenyev, Nikolay Matveyev (Amursky), Arseny Nesmelov, Alexander Fadeyev, Mikhail Prishvin, Boris Mozhayev, Valery Yankovsky, Stanislav Balabin, Ivan Basargin, Alexander Pletnev, Yury Voznyuk – altogether, 35 best authors of the past 100 years.
The main goal of this project is to publish best works of the Far East literature, to decrease the deficit of the books by local authors, to provide university and school libraries with such books, and to promote the rich cultural and literary heritage among the young generation.
Based on information received from the Board of editors, the publication will be divided into parts based on regions – the best works by the authors of each nine areas will be published as separate volumes. Folklore of the Far East indigenous people will be issued as a separate volume, as well. The same will go for the Far east poetry from all the nine regions. The last, 12th, volume will represent the literature of the Far East emigration, in the time of Chinese-East railroad takeover in the first half of the 20th century.
Each volume will have an article and data about the authors; there will also be photos of the authors and their works.
It is planned that all volumes of the anthology will be published until the end of 2017.
News by subject