"Education in Multicultural Central Asia" Starts in Bishkek
/ Главная / Russkiy Mir Foundation / News /

"Education in Multicultural Central Asia" Starts in Bishkek
"Education in Multicultural Central Asia" Starts in Bishkek

28.03.2016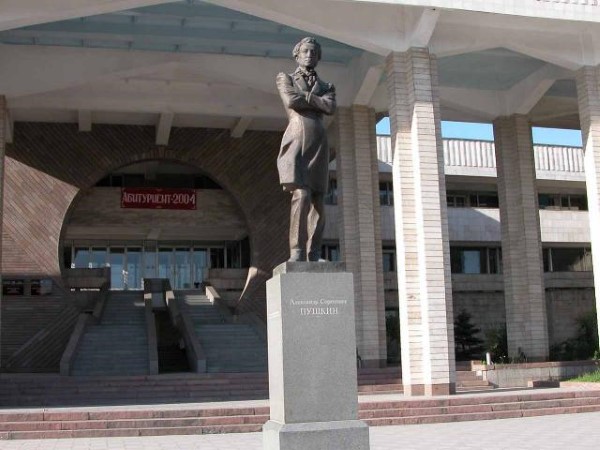 On 28 March, "Education in Multicultural Central Asia" conference has started at the Boris Yelstin Kyrgyz-Russian Slavic University.
The conference was organized by French Institute for Central Asian Studies, UNICEF, High Commissioner on National Minorities, UN-Women, Friedrich Ebert Foundation, Institut Français and French Ministry of Foreign Affairs.
Scientists, teachers, politicians and social activists from Kyrgyzstan, Kazakhstan, Latvia, Russia, Tajikistan, Uzbekistan, France and Israel gathered together to discuss special aspects of teaching languages in Central Asia.
Vladimir Nifadyev, Rector of the Boris Yelstin Kyrgyz-Russian Slavic University, Alexander Avanessov, UN Coordinator in Kyrgyzstan, and Stefan Katta, French Ambassador to Kyrgyzstan, delivered speeches at the opening of the conference.
The plenary speeches by Roza Otunbayeva, founder of an international foundation "Roza Otunbayeva's Initiative", and Josef Jakub, Honorary professor at the Catholic University of Lyon and author of many works on minorities of the Middle East, set a tone for the further discussion.
Sessions "Challenges of language diversity in education", "Issues of Religion in education in Central Asia" and round table "Educational policy in a multicultural society" started on the first day.
Maria Mokhovikova, a representative of the Russkiy Mir Foundation in Central Asia, presented her report "Prospects of cooperation for Russian NGOs and Central Asian countries in the field of education"; she spoke about work of the Russkiy Mir Foundation and programs on promoting Russian language and Russian education.
On 29 March, the conference will continue its work with reports "Education for ethnic minorities in Central Asia", "Making of multicultural education in Central Asia", Multilingual education: Lessons learned" and a round table "Training experience at the multinational schools of Central Asia.
News by subject