Peter the Great Museum to Open in Derbent
/ Главная / Russkiy Mir Foundation / News /

Peter the Great Museum to Open in Derbent
Peter the Great Museum to Open in Derbent

23.07.2015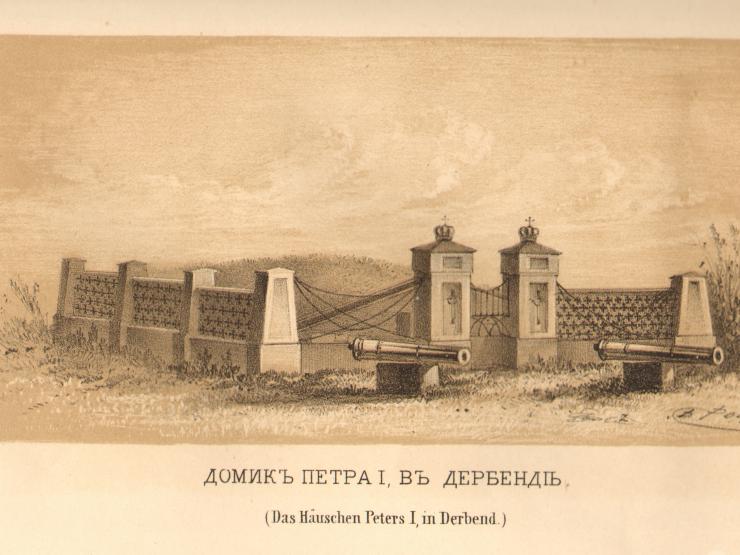 A new museum opened today, 23 July, in Derbent. The museum is dedicated to Peter the Great's stay in the ancient Caucasian city, reports
TASS
.
The museum plans to organise temporary exhibitions alongside the permanent collection. In particular the museum intends to display the products of local craftsmen and works of contemporary art.
According to historical documents, Peter I stayed in Derbent in 1722, during the Persian Campaign of 1722-1723. If the documents are accurate, the emperor, who most historians believe suffered from agoraphobia, on coming to the town first lived in a dugout. Later a rooved colonnade was erected above it.
Archaeological digs were begun at the site, on which a canteen stood during the Soviet era, in 2014. After digging through more contemporary layers of artefacts, the researchers found a pavilion with a colonnade. Under it they found the dugout. Dig sites nearby also revealed a number of war time burials that correspond to the time of Peter's Persian Campaign.
After the completion of the archaeological dig, a glass ceiling was added to the pavilion, to protect the dugout from possible erosion caused by weather conditions or other environmental processes.
As
reported
by the Russkiy Mir Foundation, this year Derbent is celebrating its 2000th year anniversary. A wide range of cultural events have been organised in honour of the anniversary.
News by subject