Siberia's Krasnoyarsk Host Regional Conference on the Development of Libraries
/ Главная / Russkiy Mir Foundation / News /

Siberia's Krasnoyarsk Host Regional Conference on the Development of Libraries
Siberia's Krasnoyarsk Host Regional Conference on the Development of Libraries
The VII Regional Conference "Krasnoyarsk – 2014" – "The Developing Library in the Information Society" is being held June 23-27 at cultural institutions of the Sharypov district and a city of Sharypovo in the Krasnoyarsk Krai.  The topic of the conference is "The role of libraries in the formation of cultural potential of the region." 
The conference is held by the Krasnoyarsk Library Association, which this year celebrates its 15 anniversary, with the organizational support of the Ministry of Culture of the Krasnoyarsk Krai, the administration of the Sharypov district and city of Sharypovo since 2008 and is an important component of the training of librarians in the Krai. 
The program of the conference includes plenary sessions, the work of library sections, dealing with children, rural libraries, sections "Local Lore Studies in modern libraries". It is scheduled the meeting of the Club of directors of libraries, the round table "Initiatives of professionals – meet the expectations of the youth" and master-classes for specialists, working with automated information and library system "IRBIS".
Russkiy Mir Foundation Information Service
News by subject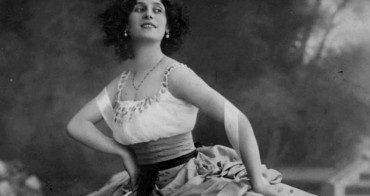 Today Russian ballet is a world-famous brand. It was Anna Pavlova, a famous Russian ballerina, who made it this way more than a hundred years ago. She was the one who suggested Sergei Diaghilev to include ballet performances in Russian Seasons. And soon the whole world was at Pavlova's feet. February 12 marks the 140th anniversary of the birth of this outstanding woman, whose name is remembered and whose talent is still admired all over the world.