First Russian Center in South Asia to Open in Hyderabad
/ Главная / Russkiy Mir Foundation / News /

First Russian Center in South Asia to Open in Hyderabad
First Russian Center in South Asia to Open in Hyderabad

25.07.2008
On July 25, an agreement was signed to open a Russian Center sponsored by the Russkiy Mir Foundation at the Hyderabad University of English and Foreign Languages in India. This is the first agreement regarding the establishment of a Russian Center in South Asia.
Signing the agreement were the university's representative in Russia, Dr. Ram S. Wadhwa, and the executive director of the Russkiy Mir Foundation, Vyacheslav Nikonov.
During the signing ceremony, Nikonov said that the signing is symbolic in nature. "India and Russia have a long history and a unique relationship of cooperation and partnership," he said. "If you take any other pair of countries, no other pair has been without war, hostility or basic misunderstanding. Throughout their history of relations, Russia and India have maintained a constructive cooperation. Our partnership has developed successfully in recent years as well, and our relations are special in nature. Military and technical cooperation has traditionally been strong. Cooperation between Russia, India and China is also developing quite well, as is cooperation in the context of BRIC (Brazil – India – Russia – China). There are also traditional exchanges in the humanities and sciences, as well as cultural and linguistic exchanges. Our cooperation is carried out on a wide range of issues from technological innovation to space exploration."
Nikonov also expressed confidence that the opening of the Russian Center in Hyderabad would not be the only one in India and said he expected to cooperate with other universities in the country.
For his part, Wadhwa noted that the Russian Renter in Hyderabad would "enable not only Indian students wishing to study Russian, but also teachers, graduate students and researchers who want a deeper knowledge of classic and modern works of Russian literature and art, as well as increased familiarity with contemporary life in Russia." According to Wadhwa, his personal involvement with the Russian language began 40 years ago at the University of Delhi. He later went on to attend graduate school in the Physics Department at Moscow State University.
According to Wadhwa, "Beginning next year, Indian students who come to Russia for education in different disciplines will be more thoroughly prepared and will have a better knowledge of Russian thanks to textbooks and other audiovisual materials for Russian language study, which have kindly been provided by the Russkiy Mir Foundation."
News by subject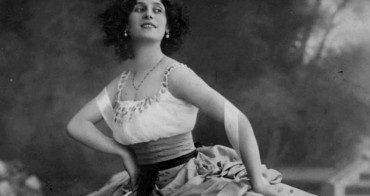 Today Russian ballet is a world-famous brand. It was Anna Pavlova, a famous Russian ballerina, who made it this way more than a hundred years ago. She was the one who suggested Sergei Diaghilev to include ballet performances in Russian Seasons. And soon the whole world was at Pavlova's feet. February 12 marks the 140th anniversary of the birth of this outstanding woman, whose name is remembered and whose talent is still admired all over the world.