International Forum "We Speak One Language"
/ Главная / Russkiy Mir Foundation / News /

International Forum "We Speak One Language"
International Forum "We Speak One Language"

23.06.2008
On June 25, an international forum entitled "We Speak One Language" was held at Russia's Public Chamber. The National Council for Children and Youth Associations in Russia served as the forum's organizer, along with the Foundation for International Cooperation and the Russkiy Mir Foundation.
The forum was designed to foster an interethnic climate of respect and peace among young people in Russia, the CIS, the Baltics and the Balkans. It was also intended to increase integration of youth in Russian-speaking areas and the development of youth in international cultural and business ties.
The Competition Committee, which included Svetlana Shcherbakova, director of Russian programs at the Russkiy Mir Foundation, and Mikhail Nosov, director of relations with nongovernmental organizations at the Russkiy Mir Foundation, selected the most promising projects presented them at the Public Chamber.
The "We Speak One Language" project is continuing. By August 1, the Competition Committee will consider questions related to projects' financing, as well as financing for winners. Beginning in September, projects will begin the implementation stage. The Russkiy Mir Foundation's press service will follow each of the projects as they progress.
News by subject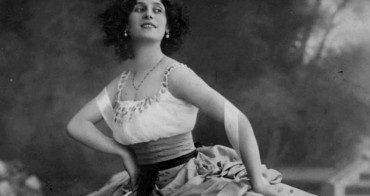 Today Russian ballet is a world-famous brand. It was Anna Pavlova, a famous Russian ballerina, who made it this way more than a hundred years ago. She was the one who suggested Sergei Diaghilev to include ballet performances in Russian Seasons. And soon the whole world was at Pavlova's feet. February 12 marks the 140th anniversary of the birth of this outstanding woman, whose name is remembered and whose talent is still admired all over the world.