Agreement Signed to Open Russian Center in Latvia
/ Главная / Russkiy Mir Foundation / News /

Agreement Signed to Open Russian Center in Latvia
Agreement Signed to Open Russian Center in Latvia

22.05.2008
On May 22, Vyacheslav Nikonov, executive director of the Russkiy Mir Foundation, and Arvids Barsevskis, rector of Daugavpils University, signed an agreement on the opening of a Russian Center at the university.
Daugavpils is Latvia's second largest city. Located in the country's southeastern region of Latgaly, the city has a rich history, going under several names – Dinaburg (1275-1893, intermittently), Borisoglebsk (1656-1667), Dvinsk (1893-1920) and Daugavpils (1920-present).
Throughout its history, Dinaburg-Daugavpils has remained one of Latgaly's most important cities. Both in ancient times and today, it has been a multicultural city that has accommodated numerous different peoples.
Due to historical events and its location, the city's national makeup has undergone numerous changes over the course of its history. Primarily Polish in the 16-18th centuries, Russian state officials and traders became dominant after the region's absorption into Russian in 1772. In 1897, Jews comprised 46% of the city's population, with Russians comprising 28% and Latvians only 1.8%. By 1935, the city's Latvian population had grown to 35%.
After World War II, the city underwent rapid urbanization, and as a result of migration, the city's population increased significantly. Daugavpils eventually became a major industrial center that drew workers from Russia and Belarus.
Daugavpils' population stands at 109,421, with 17% made up of children, 62% working-age people and 21% pensioners. The largest national groups are Russians (54.29%), Latvians (17.2%), Poles (14.95%), Belorussians (8.28%), Ukrainians (2.25%), Lithuanians (1%) and Jews (0.48%).
The city has seven institutes of higher education, the largest of which is Daugavpils University – one of Latvia's five largest. The university has five faculties – natural sciences, humanities, social, music and art, and pedagogical. Every year, approximately 30 students graduate from the Russian department. Instruction takes place in Latvian across the entire university, and the most popular fields are law and physical therapy.
Although people are actively studying English, historical connections and current economic relations between Russia and Latvia make Russian in demand as well, all the more so because of the city's large Russian-speaking population and its continued importance as an industrial city with close ties to Russia.
According to Arvids Barsevskis, the Russian Center will serve not only teachers specializing in Russian and their students, but it will also be open to any city resident who wants to discover the latest Russian literature, learn about Russian language programs or check out a book from the center's library. The center is designed to serve as a meeting place for people interested in Russian language and culture, as well as a means of preserving cultural traditions and developing relations on a sophisticated level.
News by subject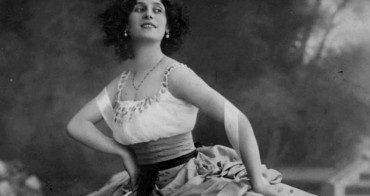 Today Russian ballet is a world-famous brand. It was Anna Pavlova, a famous Russian ballerina, who made it this way more than a hundred years ago. She was the one who suggested Sergei Diaghilev to include ballet performances in Russian Seasons. And soon the whole world was at Pavlova's feet. February 12 marks the 140th anniversary of the birth of this outstanding woman, whose name is remembered and whose talent is still admired all over the world.