Russkiy Mir Assembly Takes Place at Intellectual Center of Moscow State University
/ Главная / Russkiy Mir Foundation / News /

Russkiy Mir Assembly Takes Place at Intellectual Center of Moscow State University
Russkiy Mir Assembly Takes Place at Intellectual Center of Moscow State University

05.11.2008
On Saturday, November 3, the first annual Russkiy Mir Assembly took place at the Intellectual Center of Moscow State University. Over one thousand representatives of "Russkiy Mir" were invited from throughout Russia and abroad to participate in the event. They included philologists, teachers of Russian language, museum and library specialists, representatives of compatriot and emigrant organizations abroad, academic and cultural figures as well as government officials and representatives of various religious confessions.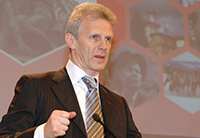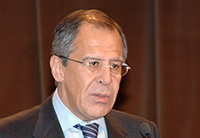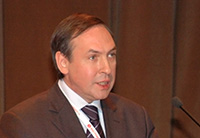 Those welcoming the participants included Head of the Russkiy Mir Foundation Board of Trustees and President of MAPRYAL Lyudmila Verbitskaya, Executive Director of the Foundation Vyacheslav Nikonov, Minister of Foreign Affairs Sergei Lavrov, Minister of Education and Science Andrei Fursenko and many others. One of the main focuses of the assembly was the presentation of the Russkiy Mir Foundation made by Vyacheslav Nikonov. Speaking about the organizations aims and objectives, he said: "We as a Foundation need to create a system of coordination and cooperation of the entire Russkiy Mir – to support Russian language organizations, specialist of the Russian language, Russian culture and the country Russia itself, to assist Russian-language media abroad, to fill up libraries with Russian language audio and video materials, and much more."
The participants of the assembly were also introduced to the Russkiy Mir web site and the journal РусскийМир.ru. Following the plenary meeting, participants sat in on and contributed to several thematic discussion groups: Teaching the Russian Language, Media of the Russian World, The Spiritual and Cultural Foundations of the Russian World, The History and Philosophy of the Russian World, and Russian World and the Need for Unity. Participants not only had the opportunity to present their own reports but also share their views on the most critical issues facing the Russian world in various regions and countries.
News by subject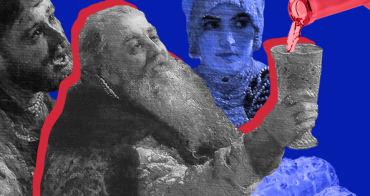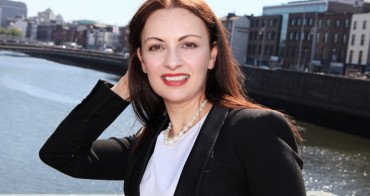 Our compatriot community includes a lot of dynamic female members that have managed to realize their potential in another countries and provide assistance to those who have faced difficulties. Elizaveta Donnery, a solicitor from Ireland, Natalia Zhukova, a family psychologist from Finland, and Anastasia Tikhonova, a member of the Russian Women Association in Malaysia and a volunteer helping women who face domestic violence, tell us about their activities.