The Second European Russian Forum Gets Underway In Brussels
/ Главная / Russkiy Mir Foundation / News /

The Second European Russian Forum Gets Underway In Brussels
The Second European Russian Forum Gets Underway In Brussels

09.12.2008
The Second European Russian Forum "Russia and the EU: Old Problems, New Opportunities" has started in Brussels. This forum is being supported by the Green European Freedom Alliance of the European Parliament, the Russkiy Mir Foundation, Russian Ministry of Foreign Affairs, Government of Moscow and the European League of Human Rights Organizations. The working language of the forum is Russian.
The ceremonial opening was presided over by Tatiana Zhadnok, a representative of the European Parliament from Latvia and chairperson of the European Russian Alliance. Having noting the great interest toward Russia-EU relations among Russian compatriots living in Europe, she emphasized the importance of continuing working on the new agreement between Russia and the EU.
Following a moment of silence in memory of Patriarch Alexy II, arch-prelate of Belgium and the Netherlands Simon read a welcoming letter from the Patriarch to the participants of the forum which he had penned on December 3, the last day that he had worked on official documents.
Vladimir Chizhov, the representative from the Russian Federation to European Communities, read a letter to the participants from President Dmitry Medvedev. The letter emphasizes opportunities of the European Russian Forum to address "the topical issues of humanitarian cooperation, including preservation of Russian language and cultur, deeper cooperation with the regions and the business community in Russia."
Regional Director for European Programs of the Russkiy Mir Foundation Alexei Gromyko read a welcoming letter from the Foundation's Executive Director Vyacheslav Nikonov. "The main challenge of today is the creation of a principally new architecture of security and economics which will make it possible to unite not only France and Germany but Russia and the European Union on a new level of trust and solidarity. But all of this requires us to overcome the stereotypes and double standards, which highlights the importance of this forum's sections on mass media and the self determination of nations."
News by subject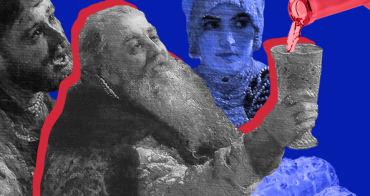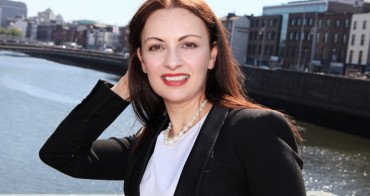 Our compatriot community includes a lot of dynamic female members that have managed to realize their potential in another countries and provide assistance to those who have faced difficulties. Elizaveta Donnery, a solicitor from Ireland, Natalia Zhukova, a family psychologist from Finland, and Anastasia Tikhonova, a member of the Russian Women Association in Malaysia and a volunteer helping women who face domestic violence, tell us about their activities.