The International Roundtable Discussion on "Russian Literature in the Global Context" Held in Ust-Kamenogorsk
/ Главная / Russkiy Mir Foundation / News /

The International Roundtable Discussion on "Russian Literature in the Global Context" Held in Ust-Kamenogorsk
The International Roundtable Discussion on "Russian Literature in the Global Context" Held in Ust-Kamenogorsk

03.02.2009
The Russian Center in Ust-Kamenogorsk and the Russkiy Mir Foundation organized a roundtable discussion on "Russian Literature in the Global Context" in Ust-Kamenogorsk (Kazakhstan) January 29-30. The participants included many local philologists and media representatives.
In addition to specialists from Kazakhstan, the roundtable was attended by their counterparts from Moscow, Tula, Yekaterinburg etc.
The welcome address was delivered by prominent Kazakh officials, including deputy regional governor Amangeldy Tazhenov, counselor of the RF Embassy in Kazakhstan Andrey Travin, East Kazakhstan State University head Beibit Mamrayev and others. Valery Chastnykh, representing the Russkiy Mir Foundation, read a welcome address on behalf of Executive Director Vyacheslav Nikonov.
Prior to the discussion representatives of the RF Embassy in Kazakhstan gave a posthumous Order of Courage to the family of Nickolai Poltoranin, who lost his life while serving in the military in the North Caucasus region.
The reports of the roundtable participants covered a diverse range of topics, which were very interesting: from a hypothesis about the existence of a Russian Renaissance and a Eurasian mentality and tolerance characteristic of both the Kazakh and the Russian nations to a close link between culture and politics of the two countries. Valery Chastnykh spoke about activities of the Russkiy Mir Foundation and its education and scientific and research projects. All participants agreed on the need to boost the prestige of philology.
Participants from Russia also raised fairly interesting topics. Among them were a philological analysis of ancient Russian descriptive texts and their possible impact on Alexander Pushkin's works, a workshop on the art of biographical writing and many others.
Special sessions of the roundtable discussion were devoted to specific literature theory issue and to ways of teaching literature at secondary schools.
At the invitation of Beibit Mamrayev, the event participants visited East Kazakhstan State University and met its administration and professors.
The roundtable meeting proved to be extremely efficient and was a huge success. Such initiatives undoubtedly help to restore broken links between the countries and to foster new partnership and are to be conducted on a regular basis.
News by subject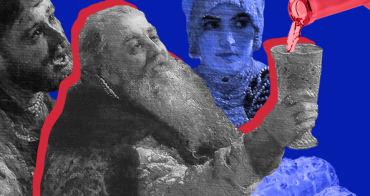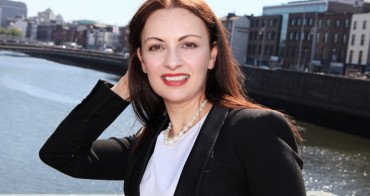 Our compatriot community includes a lot of dynamic female members that have managed to realize their potential in another countries and provide assistance to those who have faced difficulties. Elizaveta Donnery, a solicitor from Ireland, Natalia Zhukova, a family psychologist from Finland, and Anastasia Tikhonova, a member of the Russian Women Association in Malaysia and a volunteer helping women who face domestic violence, tell us about their activities.