Russkiy Mir Foundation and Vesti Present Documentary "On the Banks of Khalkhin-Gol"
/ Главная / Russkiy Mir Foundation / News /

Russkiy Mir Foundation and Vesti Present Documentary "On the Banks of Khalkhin-Gol"
Russkiy Mir Foundation and Vesti Present Documentary "On the Banks of Khalkhin-Gol"

11.08.2009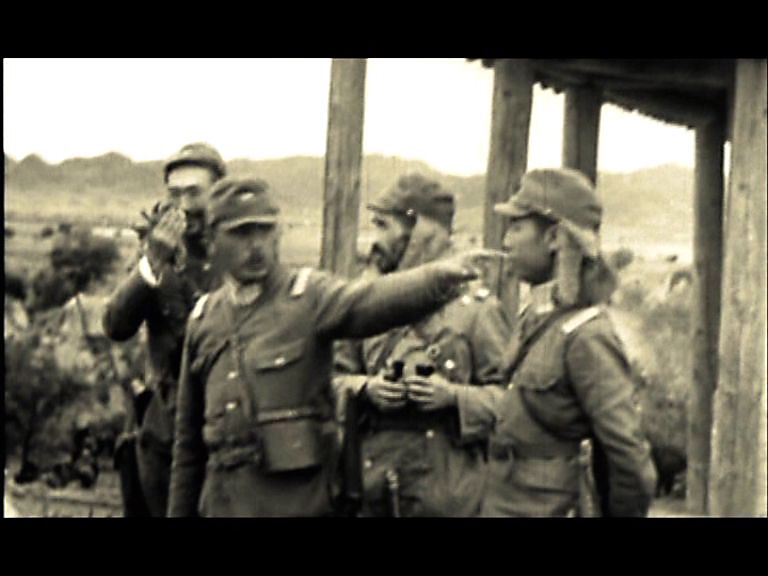 September 15, 2009, marks the 70th anniversary of the signing of an agreement between the USSR, Mongolia and Japan on the cessation of military action near the river Khalkhin-Gol. The documentary "On the Banks of Khalkhin-Gol", created by the Russkiy Mir Foundation together with Vesti tells the historic significance and little-known details of this conflict.
The name of this small river in eastern Mongolia was first mentioned in international news reports in the summer of 1939. From May to September this area was to arena of a military conflict between the Kwantung Army of Japan and the Red Army. According to Soviet archives, the 57,000-strong Soviet army supported by Mongolian troops faced off against 75,000-strong army from Japan and Manchukuo, the puppet state set up in Manchuria by the Japanese occupiers.
Hundreds of tanks, airplanes and artillery where engaged in the battle from both sides. And despite the fact that diplomatic relations between the USSR and Japan were not broken, this amounted to a real war with heavy casualties for both sides. The triumph of the Soviet Army played a major role in the tentative peace between the USSR and Japan that lasted for the duration of the Great Patriotic War.
The film is based on footage taken directly on location," explains Vadim Gasanov, the film's creator. "In part there is footage taken during the battle of Khalkhin-Gol by frontline operators. Some of the film is a historic overview of the events going on inside the Soviet Union and abroad during that time which had an impact on the geopolitics of the time. The film make use of unique documents on the history of the conflict at Khalkhin-Gol, many of which are being made public for the first time. First-hand participants in the battle of Khalkhin-Gol tell about the events of 1939, memories which are truly unique."
The film premiers on August 22 on Vesti.
For more information contact the Russkiy Mir Foundation press service:
Telephone: (495) 981-54-03
e-mail: [email protected]
News by subject