Russkiy Mir in Lebanon
/ Главная / Russkiy Mir Foundation / News /

Russkiy Mir in Lebanon
Russkiy Mir in Lebanon

08.12.2009
An International Conference entitled "Religion and Society in Alexander Pushkin's Works" took place in Beirut. The event was organized by Lebanese-Russian Home in cooperation with the Russan Embassy in Lebanon and the Russian Center for Science and Culture in Beirut. This event marked the 210th anniversary of Alexander Pushkin.
In the frame of the conference Irina Stepanova, Head of Department of Educational Projects of the Russkiy Mir Foundation, presented a report entitled "The Russian World of Pushkin". She also briefed the audience on activities of the foundation.
During her stay in Lebanon Irina Stepanova and officials from the Russian Embassy in Lebanon conducted a series of meetings with representatives of the Lebanon State University, University of Saint Joseph, the Orthodox League of Lebanon and a number of other officials and members of various local associations. The parties have agreed on a possible establishment of Russian Centers at premises of the abovementioned universities and on establishment of Russian Rooms at Sur and Tripoli cities. Other joint initiatives include launching of a program "Professor of the Russian World" and promotion of studying at Russia's higher educational institutions among Lebanese students.
News by subject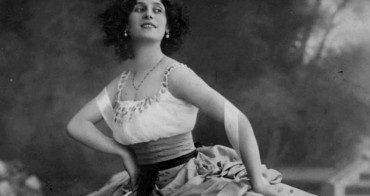 Today Russian ballet is a world-famous brand. It was Anna Pavlova, a famous Russian ballerina, who made it this way more than a hundred years ago. She was the one who suggested Sergei Diaghilev to include ballet performances in Russian Seasons. And soon the whole world was at Pavlova's feet. February 12 marks the 140th anniversary of the birth of this outstanding woman, whose name is remembered and whose talent is still admired all over the world.