Representative of the Russkiy Mir Foundation Participates in Beijing Summit of Leading Global Funds
/ Главная / Russkiy Mir Foundation / News /

Representative of the Russkiy Mir Foundation Participates in Beijing Summit of Leading Global Funds
Representative of the Russkiy Mir Foundation Participates in Beijing Summit of Leading Global Funds

09.12.2009
Deputy Executive Director of the Russkiy Mir Foundation Sergey Morgunov is now taking part in the First Beijing Summit of Leading Global Funds. The event was launched on December 7 and will last till December 11.
The summit entitled "Peaceful Development and Balanced progress" gathered representatives of twenty NGOs from various countries, which specialize in charity, human rights protection, environmental protection, education and training etc. The summit focuses at identifying the key barriers, which limit efficiency of NGOs and promising areas for their activities. On the first day participants of the event shared experience and discussed specifics of legislations, which stipulate patterns of NGOs activities in different countries.
Representatives of NGOs urged the event organizers to conduct it on an annual basis, because of its being an optimal platform for communication.
News by subject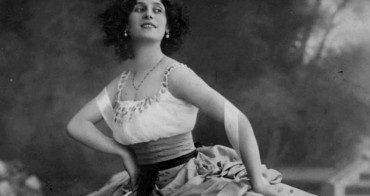 Today Russian ballet is a world-famous brand. It was Anna Pavlova, a famous Russian ballerina, who made it this way more than a hundred years ago. She was the one who suggested Sergei Diaghilev to include ballet performances in Russian Seasons. And soon the whole world was at Pavlova's feet. February 12 marks the 140th anniversary of the birth of this outstanding woman, whose name is remembered and whose talent is still admired all over the world.