Vyacheslav Nikonov Opens Award Ceremony of "Derzhava 2009" Competition
/ Главная / Russkiy Mir Foundation / News /

Vyacheslav Nikonov Opens Award Ceremony of "Derzhava 2009" Competition
Vyacheslav Nikonov Opens Award Ceremony of "Derzhava 2009" Competition

22.12.2009
Today the Public Chamber of the Russian Federation hosts the award ceremony of The Fifth All-Russian Competition of Intellectual Projects Derzhava 2009. The event organizers will award nine best projects chosen out of over 2,000 works submitted by participants from Russia and other countries.
The welcome speech was made by Vyacheslav Nikonov, a well-known political scientist, head of the competition jury, director of Russkiy Mir and Unity for Russia Foundations. According to Vyacheslav Nikonov, in the course of five years Derzhava has gathered a core group of devoted participants, who develop projects for each competition. Some of them managed to win this year.
Derzhava 2009 is organized by the Russian Public Chamber, the Russkiy Mir Foundation and the Unity for Russia Foundation.
Participants of the competition were to submit articles devoted to modernization of the country, suggesting brave and nonstandard solutions for the key public sectors, domestic
and foreign policy, culture and social relations.
The jury included well-known scientists, experts and public figures – Liudmila Verbitskaya, Valery Tishkov, Ruslan Grinberg, Father Amvrosy, Igor Bunin, Nickolai Zlobin, Vitaly Kostomarov etc.
This year 3,456 participants (with one participant in four being below 25 years of age) submitted 2,112 projects. The competition attracted a wide range of Russia's intellegentsia, young academics, university professors and schoolteachers, experts, students and heads of public organizations from various regions of Russia. Over 100 projects were submitted by representatives of the Russian community outside Russia.
News by subject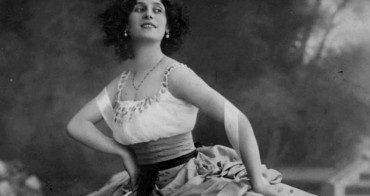 Today Russian ballet is a world-famous brand. It was Anna Pavlova, a famous Russian ballerina, who made it this way more than a hundred years ago. She was the one who suggested Sergei Diaghilev to include ballet performances in Russian Seasons. And soon the whole world was at Pavlova's feet. February 12 marks the 140th anniversary of the birth of this outstanding woman, whose name is remembered and whose talent is still admired all over the world.