Anna Sivkova and Pavel Sukhov Win Medals at World Fencing Championships in Hungary
/ Главная / Russkiy Mir Foundation / News /

Anna Sivkova and Pavel Sukhov Win Medals at World Fencing Championships in Hungary
Anna Sivkova and Pavel Sukhov Win Medals at World Fencing Championships in Hungary

09.08.2013
Russian fencers won a silver and bronze in the fourth day of competition at the world championship, which is being held in Budapest, ITAR-TASS reports.

Fencer Anna Sivkova narrowly lost in a grueling final to Julia Belyaeva of Estonia with a final score of 14:15. Yana Zvereva, another Russian in the competition, finished eighth.

Among the men, Pavel Sukhov of Russia won a world championship medal for the first time. In the semifinals he lost to 2010 world champion Nikolai Novoselov of Estonia. However, in the fight for third place Sukhov emerged the winner.

Earlier this week Russian fencer Veniamin Reshetnikov won the gold to become world champion.
Russkiy Mir Foundation Information Service
News by subject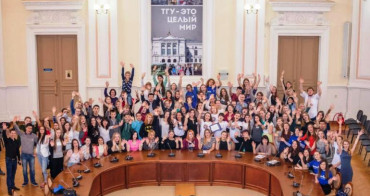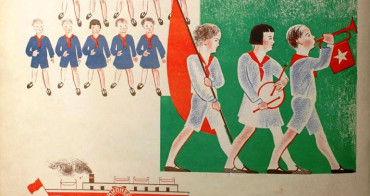 On the first day of February, an event dedicated to the world of Soviet children's books was held at the International Institute of Social History (Amsterdam). It was moderated by Ellen Rutten, a specialist in Slavic studies from the University of Amsterdam. Historians, illustrators and collectors of Soviet children's literature, as well as translators of Russian literature shared about the history of children's books, starting with the post-revolutionary times.