New Ambassadors to Present Credentials to Russian President on Thursday
/ Главная / Russkiy Mir Foundation / News /

New Ambassadors to Present Credentials to Russian President on Thursday
New Ambassadors to Present Credentials to Russian President on Thursday

15.01.2014
Eighteen ambassadors will present their credentials to Russian President Vladimir Putin on January 16.

The ceremony will take place, as is tradition, in the Grand Kremlin Palace's Alexander Hall, the Kremlin press service reports.

Ambassadors Cesare Maria Ragalini (Republic of Italy), Ziad Hazer Saleh Al Majali (Hashemite Kingdom of Jordan), Jeanne d'Arc Mudzhawamaria (Republic of Rwanda), Carmel Brinkat (Republic of Malta), Vasile Soare (Romania), John Ronald Kur (Canada), Mohammed Abdelsattar Mohammed Elbadri (Arab Republic of Egypt), Jean-Maurice Riper (French Republic), Mehdi Sanai (Islamic Republic of Iran), Pundi Srinivasan (Republic of India), Abdulaziz Ahmed Saud Aladvani (Kuwait), Antonio Jose Vallim Gerreiro (Federative Republic of Brazil), Vladimir Remek (Czech Republic), Alex Van Meuwen (Kingdom of Belgium), Usman Badji (Republic of Gambia), Bernard Francis (Republic of the Seychelle Islands), Lamek Ntekela (Republic of Botswana), and Wilfred Edward Christopher (Republic of Surinam) will present their letters of credence.

The presentation of their letters of credence to the president marks the start of new foreign ambassadors' and international organizations' permanent envoys' official work in Russia.
Russkiy Mir Foundation Information Service
News by subject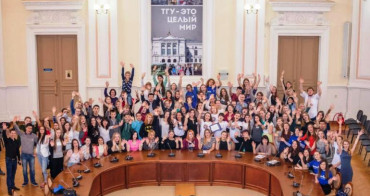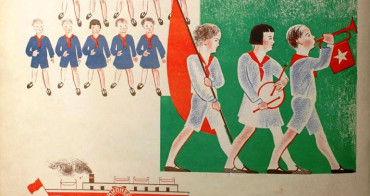 On the first day of February, an event dedicated to the world of Soviet children's books was held at the International Institute of Social History (Amsterdam). It was moderated by Ellen Rutten, a specialist in Slavic studies from the University of Amsterdam. Historians, illustrators and collectors of Soviet children's literature, as well as translators of Russian literature shared about the history of children's books, starting with the post-revolutionary times.