Conference of Russians Held in Germany
/ Главная / Russkiy Mir Foundation / News /

Conference of Russians Held in Germany
Conference of Russians Held in Germany

25.05.2008
The second All-German Conference of Russians, which took place from May 23-24 in Bavaria, shed light on significant differences of opinion among Russian-speaking immigrants on Russia, as well as on cooperation with different Russian organizations.
The majority of delegates representing Russians from the 12 federal districts welcomed the presence of representatives of the Ministry of Foreign Affairs and regional authorities. Eugenia Rempel, representing the Atlant organization, however, sounded an alarm bell. In her presentation, she argued that Russian state support for Russian
News by subject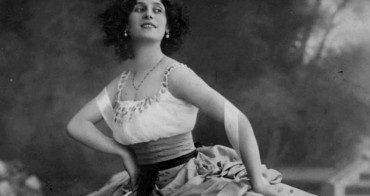 Today Russian ballet is a world-famous brand. It was Anna Pavlova, a famous Russian ballerina, who made it this way more than a hundred years ago. She was the one who suggested Sergei Diaghilev to include ballet performances in Russian Seasons. And soon the whole world was at Pavlova's feet. February 12 marks the 140th anniversary of the birth of this outstanding woman, whose name is remembered and whose talent is still admired all over the world.