— Russkiy Mir Foundation — Journal — Articles — The Spiritual Antidote of Julian Lowenfeld

The Spiritual Antidote of Julian Lowenfeld
Pushkin's poetry is capable of not only helping humanity overcome its values crisis, it might even be able to lend a hand in saving us from global warming, according to Julian Henry Lowenfeld. This American attorney and wonderful translator of Russian verse calls Alexander Pushkin a 'spiritual antidote' both for Russia and for the entire world as well.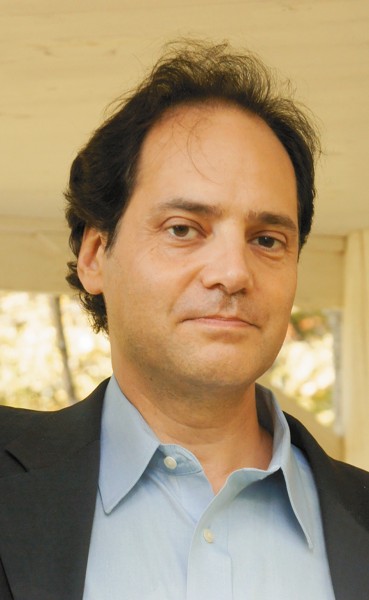 "Russia and America are not so different, and do you know why? Because finding the grave of Walt Whitman is as difficult to do here as it is to find the grave of Anna Akhmatova over there. If you ask about Whitman in the states, people might pause to specify: 'Do you mean the shopping mall?' And when I went looking for Akhmatova in Komarovo and inquired with a local woman, she said: 'None like that live around here.' And she was right, after all…" Lowenfeld recalls with grimace.
The comparison is his to make: the passion of this American citizen towards Russia could be confused with the love for one's homeland. His own background is no simple one: his mother coming from Cuba and father from Germany and his family, as he jokes, was born thanks to two dictators: Hitler in Germany and Castro in Cuba. His parents were refugees who married in America. He recalls his grandmother singing Russian songs while living in Texas and speaking in Russian when picking up the phone.
Cheburashka's Attorney Hears Okudzhava
Just like grandfather, uncle and father before him, Julian went into law, getting his JD at Harvard. Perhaps above all else he is renowned as 'Cheburashka's attorney', having worked on behalf of Russian film studios on intellectual property rights issues. But Havard gave young Lowenfeld more than just a legal education; it was there that he really heard native Russian speech for the first time. And he was mesmerized.
"On the streets in Boston somewhere I heard this song in an unfamiliar language. And it really touched something deep inside. So I walked up and asked: 'what's that?' 'It's Russian, a Bulat Okudzhava song,' they tell me. I didn't understand a single word of the song, but I decided that I must learn this language," explains Julian. I would point out that he is telling all of this in perfect Russian, practically without and accent.
Everything began from that moment: the future lawyer spent practically every morning at Russian language and literature classes. He discovered Pushkin a little later, when he was in Russia on a student exchange program. While in St. Petersburg Lowenfeld found his 'second mom' – that's what Julian calls Nadezhda Braginskaya, the most important Russian language teacher in his life. A strict teacher, she at first did not approve of her pupil's attempts to translate Russia's greatest into English, after all, he had not mastered Russian. But he took up the translation of Pushkin not out of excessive self confidence but rather due to the fact that he was tired of trying to explain to his friends why he so loves this Russian poet of which they knew so little…

Lowenfeld's dual language compilation titled My Talisman: The poetry and life of Alexander Pushkin was published in 2010. Although it was a labor to publish and the print run was small, the book earned him the prestigious Petropol prize and Pushkin specialists in both countries call his translations as brilliant. Such talent was perhaps inherited from his grandfather, who was a translator of Leo Tolstoy into German. But most important is not this heritage but rather his enormous love and striving for getting at the essence: Julian translates Pushkin, striving above all else to relay the spirit of his poetry, not word for word but rather 'rhythm for rhythm', in such as way that even without knowledge of English a Russian-speaker will immediately recognize the melodies of these verses first learned in grade school.
Tahitian Typhoon Lends Hand in Translation of The Knight-Miser
Julian clearly remembers his first day in the USSR – it was September 1986. "It was sunny, as if the sun was kissing a stone, this rosy colored sky," he recalls. "I am on Arts Square, in love with all this beauty, walking toward the statue of Pushkin. I didn't know at the time that that was the meeting place for local gays. The militia would periodically sweep in and round them up… And so this guy in uniform walks up to me. Having read my share of Solzhenitsyn and the history of the GULAG, I look at him and think: 'So, I'm already getting arrested and it's only my first day here!' But the police officer simple asked, 'Comrade, why are you wondering about aimlessly here?'"
This question posed by the Leningrad cop is something that Julian sees as central to his life. When wondering around aimless, he believes, one is bound to end up right where he or she needs to be.

Going with the flow once brought him to that street where Okudzhava was playing. And it also helps him in is translation work. Julian explains that he worked for five months on The Knight-Miser, and the feeling that the translation was not coming together only increased. And then he accidentally left the manuscript in a taxi. And then a number of other misfortunes piled on. In order to break free of this bad streak he randomly picked a place on the map and… a few days later he wound up on Tahiti. But this earthly paradise welcomed him not only with palm trees and beaches but a serious typhoon as well! Stuck in his room for four days without electricity, Lowenfeld managed to accomplish what had escaped him for practically half a year – he translated Pushkin's Little Tragedies. And he translated it so successfully that when the famous ballettmeister and owner of the Baryshnikov Arts Center in New York read it, Mikhail Baryshnikov declared: "This must be done!" Also noteworthy is the fact that Pushkin's Little Tragedies had yet to be staged in their entirety in the English language due to the lack of an adequate translation.
Also a talented musician, Lowenfeld composed a score for the dramas. In the New York show pianist and jazzman Luiz Simas played Mozart while Lowenfeld played Salieri.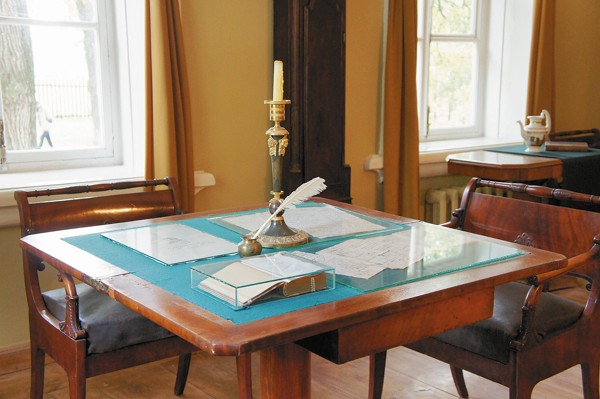 "It was incredibly interesting to play a person who seems impossible to understand," Julian explains. He likes to play the villain alongside the genius because he is a courtroom lawyer. "It seems to me that any actor is to some degree an advocate and any persona that he plays is his defendant. And if the jury – the audience – manages to sympathize with Salieri, to see him in themselves, then catharsis can happen."
Cowboy Reads Pushkin out on the Range
Julian and I became acquainted in Bolshoye Boldino at the Live Word festival, where he held a master class and passionately proved that Pushkin remains topical today. It was Julian's first time at this Mecca for true Pushkin enthusiasts and he was full of emotion and could talk about his favorite poet for hours on end.
"Julian, how can you explain the fact that Pushkin hasn't really received world acclaim?"
"Do you mean that he is not very well known in English? I often blame Nabokova for this. He was such a jealous chap. With all due respect for his talent, he practically pinned down Pushkin as a butterfly in a glass case… He killed off the wonderful delight of a butterfly in flight! The reason for this was not in his talent or knowledge of English, of course: it was in his character. I deeply admire Nabokov as a prose writer, but he is a difficult writer. Pushkin, on the other hand, is full of ease, flash and flame. All poets are in part hooligans, and that's a good thing. The problem with Pushkin is that people are too serious about him!"
"You began translating Pushkin out of a desire to share his poetry with friends and relatives. Do many of them now share your passion?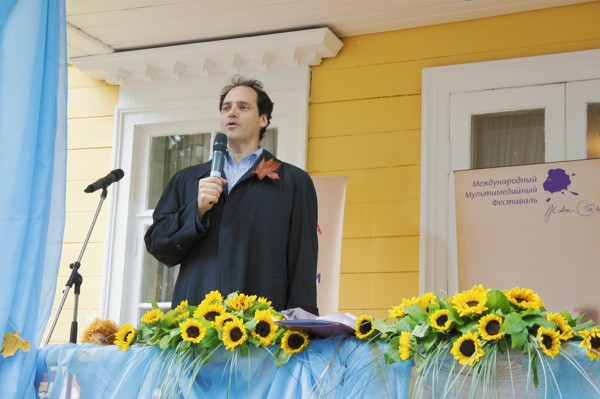 "On, yes! I am always getting letters from simple Americans. Recent a cowboy from Texas wrote me – he reads Pushkin when his out herding cattle. A monk from California wrote and called Pushkin a Zen master… It seems to me that his poetry is every person, and not just for Russians. And in general I think that there is only one world, and it is not split into Russian, American, Japanese… The paradox is that deeper and more attentively we look at one aspect, the wider the entire landscape becomes. Pushkin is not a Russian poet in the same sense that Shakespeare is not an English poet, as he wrote not about English issues but rather about concerns of all of mankind."
"Nonetheless, of all the Russian poets, why Pushkin?"
"Because he is the sun. He is light. And I love the sun. You know, that's the intelligentsia's lot: we always seem to think that we live in the worst of times… I am engaged in environmental advocacy work, and sometime I think that the global warming phenomenon is not only a result of carbon emissions but also the fruit of the spiritual cooling of humankind. After all, physicists have practically proven that thought is material. So art not only reflects the world, it also creates the world."
"Pushkin is a spiritual antidote… He reminds us that the aim of art is not in its use but rather in the creation of the wonderful. Pushkin is like gold, he doesn't grow rusty; he treats our depression, pessimism and sense of hopelessness."
"What about: 'I can see no goal before me; empty heart and idle mind'?
"Yes, despite all his optimism Pushkin too complained from time to time. But 'they say misfortune is the best school; perhaps. But happiness is the best university' – those are also his words.
Author: Valentina Perevedentseva