Russian Center in Sofia celebrates its 10th anniversary
/ Главная / Russkiy Mir Foundation / News /

Russian Center in Sofia celebrates its 10th anniversary
Russian Center in Sofia celebrates its 10th anniversary

22.11.2021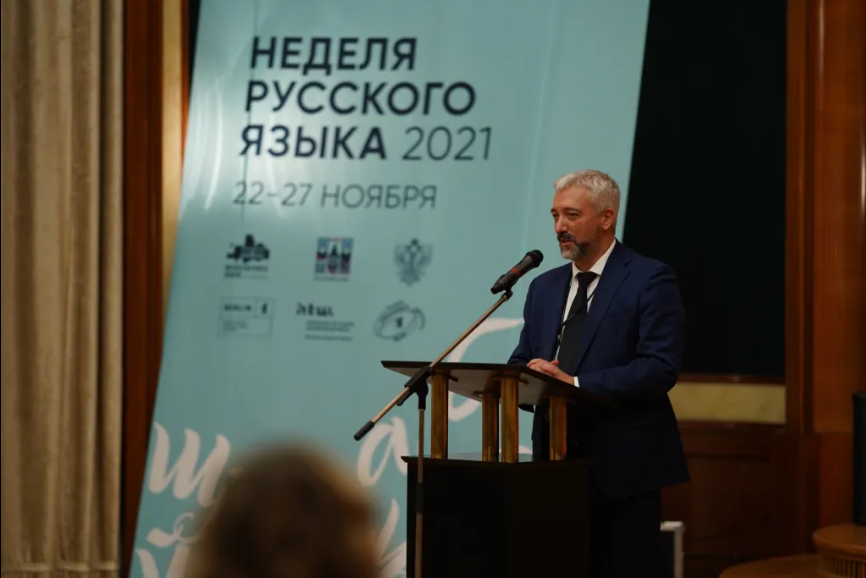 The 10th anniversary of the Russian Center was celebrated in Sofia. The center was opened on November 18, 2011. Students to Russian language courses and their teacher, librarians from the Capital Library and friends of the center  took part in the celebrations. They were invited to answer the following question: "What is the Russian Center for you?"
Here's what they said:
"Russia, love, friends ..."
''The Russian Center in the Capital Library is a wonderful place! It is an inexhaustible source of happy emotions, knowledge and culture. "
"I wish the Center success as a source of the great Russian culture and truth about Russia today!"
''The center of the Russian world is an island of spirituality and human affection! Thanks!".
"I am from Bulgaria, but I have been teaching Russian all my life. Teaching Russian in Bulgaria, especially in the 90s, was very difficult. Many colleagues left the profession, others were retrained. I am glad that almost at the end of this difficult experience I ended up in the Russian Center. Here, I met people with an excellent attitude to the Russian language, people with whom it is very pleasant both to work and to communicate with! Thanks for everything, friends! "
Marijana Maksimova, Sofia
News by subject