Students from 15 countries participate in Bulgarian festival
/ Главная / Russkiy Mir Foundation / News /

Students from 15 countries participate in Bulgarian festival
Students from 15 countries participate in Bulgarian festival

11.09.2017
6th International festival for Russian language students Friends, under the slogan "Our Union is Truly Special!" is conducted in health resort complex Kamchia in Bulgaria from 11 to 16th of September. Russkiy Mir Foundation, Bulgaria Sustainable Development with Bulgarian Educational Ministry support organize the event.
Students have arrived from 26 universities from all over the world – Bulgaria, Hungary, Georgia, Italy, China, Poland, Serbia, Slovakia, Russia, Turkey and other countries. This year the symbol of the festival is Russian great poet Alexander Pushkin.
The opening ceremony will take place September, 12. Executive director of Russkiy Mir Vladimir Kochin, Bulgaria Sustainable Development foundation president Stanka Shopova, and the head of Russian-Bulgarian Friendship association are going to give speeches. Lomonosov Moscow State University students will present literary-poetic composition dedicated to Alexander Pushkin. Poetry competition based on the great Russian poet's works will be held after a lunch.
The rich festival's program includes music contests, Pushkin poetry quiz, Russian proverbs and sayings competition. Comedy team contests and dance marathon also included in the entertainment part of the program.
Apart of that, students are welcome to participate in theater arts, contemporary dance, vocal master classes, and even cooking classes. Round tables dedicated to the Russian language learning issues and to the Russian culture are going to take place as well.
Guests of the festival will acknowledge many interesting facts about Bulgarian history and culture.
Russkiy Mir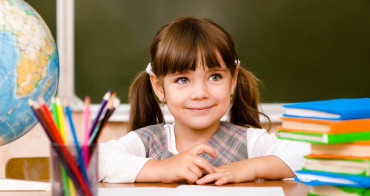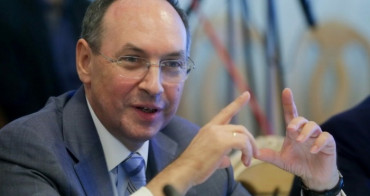 The new law "On Education" passed by the Ukrainian parliament essentially forbids citizens from receiving an education in any language other than Ukrainian. Beginning on 1 September 2018, students will only be able to study in Russian or the languages of other national minorities before the fifth grade. And beginning in 2020, Russian, Hungarian, Romanian, and other languages will be removed from the lower grades as well. Chairman of the Board of Directors of the Russkiy Mir Foundation, Vyacheslav Nikonov, reflects on how this trend meshes with Ukraine's attempt to become a full-fledged European country.