Andrei Konchalovsky turns 80
/ Главная / Russkiy Mir Foundation / News /

Andrei Konchalovsky turns 80
Andrei Konchalovsky turns 80

23.08.2017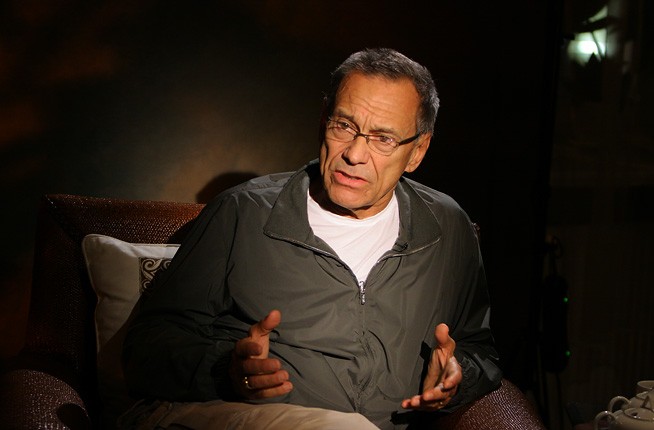 Famous Russian filmmaker Andrei Konchalovsky celebrated his 80th anniversary the day before. He spent this day with his relatives and friends, TASS informs.
This week Konchalovsky is going to start producing new feature on Michelangelo. Talking about his film he compared Michelangelo with one of the greatest Russian medieval Orthodox painters Andrey Rublev who lived 130 years earlier.
#80questionstokonchalovsky campaign was launched in social networks. Everybody can ask the grand master any questions. He will answer only 80 questions, which gained the biggest number of votes at the official website.
This year there is another anniversary – 55 years in profession of Andrei Konchalovsky. Special cultural programmes were prepared in many Russian cities due to these two jubilees. In particular, the retrospective of his movies is held in Moscow. Similar shows are planned as a part of Ural Festival of Russian cinema and Kazan International Film Festival.
Top officials of the country – Vladimir Putin and Dmitry Medvedev as well as Minister of Culture Vladimir Medinsky sent telegrams with congratulations to the cinema master.
Russkiy Mir
News by subject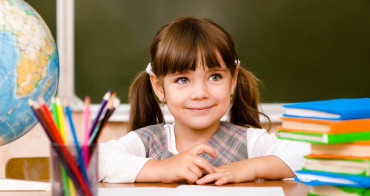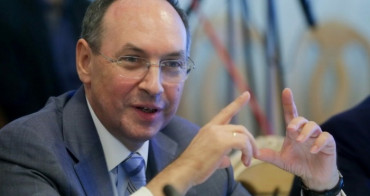 The new law "On Education" passed by the Ukrainian parliament essentially forbids citizens from receiving an education in any language other than Ukrainian. Beginning on 1 September 2018, students will only be able to study in Russian or the languages of other national minorities before the fifth grade. And beginning in 2020, Russian, Hungarian, Romanian, and other languages will be removed from the lower grades as well. Chairman of the Board of Directors of the Russkiy Mir Foundation, Vyacheslav Nikonov, reflects on how this trend meshes with Ukraine's attempt to become a full-fledged European country.