Russian tennis players win first ladies' doubles title at Wimbledon
/ Главная / Russkiy Mir Foundation / News /

Russian tennis players win first ladies' doubles title at Wimbledon
Russian tennis players win first ladies' doubles title at Wimbledon

17.07.2017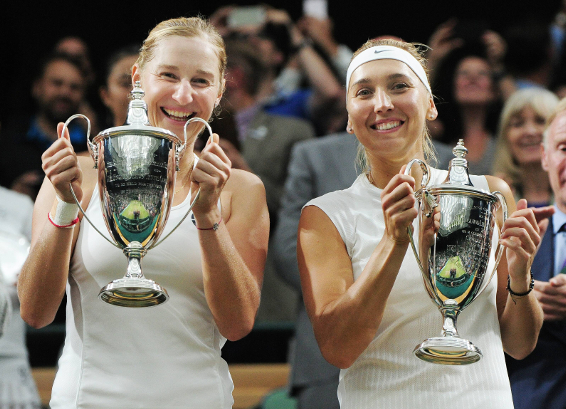 Russian tennis players Ekaterina Makarova and Elena Vesnina claimed their first ladies' doubles title at 2017 Wimbledon Championships, TASS reports. Russian athletes have smashed Chan Hao-ching from Taiwan and Monica Niculescu from Romania with a score of 6-0 in both sets.
The final match has lasted less than one hour. Due to the gentlemen's doubles final that lasted far too long, the women's doubles were moved under the roof of closed Centre Court. Fortunately an unexpected change didn't bother Russian players. Makarova and Vesnina demonstrated the best possible performance, and claimed the very first Wimbledon's women double title in their careers.
The second-seeded Russian pair have won three of the grand slam events in doubles without any problems, but the quarter-final match where they went through three sets. Vesnina and Makarova have participated in the Wimbledon' double final in 2015 but didn't win. This time they were set only for the victory. The Russians made the perfect start, and captured the initiative. The couple playing only the second time a women's doubles has crushed Taiwan-Romanian rivals.
The head of Russian Tennis Federation Shamil Tarpischev has commented that Chan Hao-ching and Monica Niculescu significantly weaker, and it was particularly noticeable during the finals.
Let us remind you, before the finals Ekaterina Makarova and Elena Vesnina have beat Anna-Lena Groenefeld and Kveta Peschke at the semi-finals.
Russkiy Mir
News by subject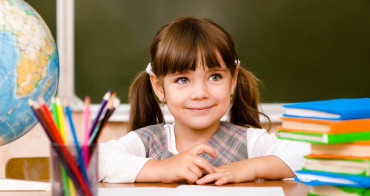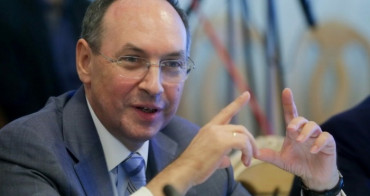 The new law "On Education" passed by the Ukrainian parliament essentially forbids citizens from receiving an education in any language other than Ukrainian. Beginning on 1 September 2018, students will only be able to study in Russian or the languages of other national minorities before the fifth grade. And beginning in 2020, Russian, Hungarian, Romanian, and other languages will be removed from the lower grades as well. Chairman of the Board of Directors of the Russkiy Mir Foundation, Vyacheslav Nikonov, reflects on how this trend meshes with Ukraine's attempt to become a full-fledged European country.