Oldest Russian school in Canada celebrated 40th anniversary
/ Главная / Russkiy Mir Foundation / News /

Oldest Russian school in Canada celebrated 40th anniversary
Oldest Russian school in Canada celebrated 40th anniversary

04.07.2017
One of the oldest Russian language institutions in Canada, St. Cyril and Methodius Russian school in Ottawa has celebrated 40th anniversary, Marina Kochetova informed. The Education Center Rodnik conducted at the school celebrates 10 years.
School administration celebrated the double anniversary with a festive reception. Representatives from Russian diplomatic mission, Kazakh Ambassador to Canada, parents and young students were invited.
Heads of foreign services congratulated the school on high achievements in Russian language teaching. The head of the school and priest Dmitry at Protection of the Holy Virgin Memorial Church parish wished the school success and prosperity.
Kids have prepared a great performance that impressed everyone. The school director Natalia Tarushkina has spoke about the history of the educational center Rodnik. She has noted that 200 kids learn not only Russian language, but also Russian history and culture,. Other disciplines are available at the center, such as chess, choreography, music and art.
Russkiy Mir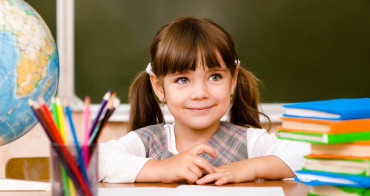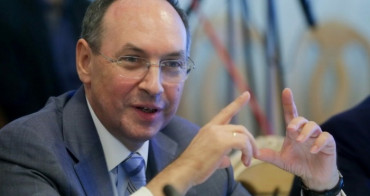 The new law "On Education" passed by the Ukrainian parliament essentially forbids citizens from receiving an education in any language other than Ukrainian. Beginning on 1 September 2018, students will only be able to study in Russian or the languages of other national minorities before the fifth grade. And beginning in 2020, Russian, Hungarian, Romanian, and other languages will be removed from the lower grades as well. Chairman of the Board of Directors of the Russkiy Mir Foundation, Vyacheslav Nikonov, reflects on how this trend meshes with Ukraine's attempt to become a full-fledged European country.