Lessons of the Church Slavonic language at schools were proposed
/ Главная / Russkiy Mir Foundation / News /

Lessons of the Church Slavonic language at schools were proposed
Lessons of the Church Slavonic language at schools were proposed

12.05.2017
Russian Academy of Education President, Chairman of the Supervisory Board of Russkiy Mir Foundation Lyudmila Verbitskaya has raised a question of studying the Church Slavonic language as a part of school curriculum. She made this proposition in the course of presentation of the first volume of Big Dictionary of Church Slavonic language of New Age. The presentation took place in the Cathedral of Christ the Savior the day before, as per RIA Novosti.
It is worth reminding that this dictionary issued by authors from Vinogradov Russian Language Institute of Russian Academy of Sciences and Institute of Slavonic Studies of Russian Academy of Sciences is first fundamental multi-volume dictionary indispensable at reading Church Slavonic texts.
Lyudmila Verbitskaya has reminded that Presidential Authorized Representative of the Central Federal District Alexander Beglov proposed to conduct Church Slavonic language studies at schools during the first meeting of Russian Philology Society's committee.
In the philologist's point of view, it is a very interesting idea, which is worth thinking over and discussing. Lyudmila Verbitskaya has explained that many contemporary Russian words originated from the Church Slavonic language.
"We have completely different children now - they are intelligent, sensible and skilled in computer science. They will be able to acquire this knowledge and it would be wonderful as Church Slavonic is a very special language', Verbitskaya said.
The Church Slavonic language is a liturgical language of Russian Orthodox Church. It was studied by first grades' pupils before the revolution.
Russkiy Mir 
News by subject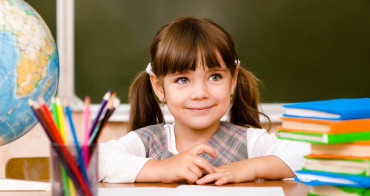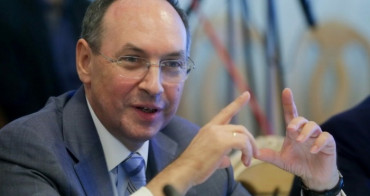 The new law "On Education" passed by the Ukrainian parliament essentially forbids citizens from receiving an education in any language other than Ukrainian. Beginning on 1 September 2018, students will only be able to study in Russian or the languages of other national minorities before the fifth grade. And beginning in 2020, Russian, Hungarian, Romanian, and other languages will be removed from the lower grades as well. Chairman of the Board of Directors of the Russkiy Mir Foundation, Vyacheslav Nikonov, reflects on how this trend meshes with Ukraine's attempt to become a full-fledged European country.