NYC Steinway Hall introduced unique grand piano
/ Главная / Russkiy Mir Foundation / News /

NYC Steinway Hall introduced unique grand piano
NYC Steinway Hall introduced unique grand piano

20.04.2017
This amazing grand piano was inspired by Russian composer Modest Musorgsky's piano cycle Pictures at an Exhibition. The namesake Steinway & Sons piano is exhibited in the Steinway Hall, in Manhattan, New York. The design concept was realised by Paul Wyse, one of well-recognized contemporary artists of North America. Since Wyse is also a good pianist, he has become the first artist in the rich history of Steinway's brand, who has also played the instrument he'd just painted.
The surface of the grand piano is covered with the images connected with Russian music history and folklore. There are also marvelous oil paintings on the both sides of the piano cover.
Musorgsky composed the piano cycle Pictures at an Exhibition in memory of his friend, artist and architect Victor Gartman in 1874. Musorgsky consciously depicted posthumous Gartman's exhibition where 400 of his artworks were exhibited. Paul Wyse made his own "Pictures at an Exhibition" using some of Gartman's images, and also putting portraits of classical Russian composers along the piano.
The instrument is available for sale, it is reportedly valued at $2,5 million.
Russkiy Mir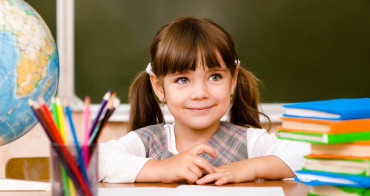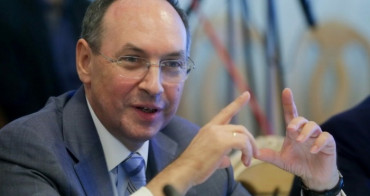 The new law "On Education" passed by the Ukrainian parliament essentially forbids citizens from receiving an education in any language other than Ukrainian. Beginning on 1 September 2018, students will only be able to study in Russian or the languages of other national minorities before the fifth grade. And beginning in 2020, Russian, Hungarian, Romanian, and other languages will be removed from the lower grades as well. Chairman of the Board of Directors of the Russkiy Mir Foundation, Vyacheslav Nikonov, reflects on how this trend meshes with Ukraine's attempt to become a full-fledged European country.